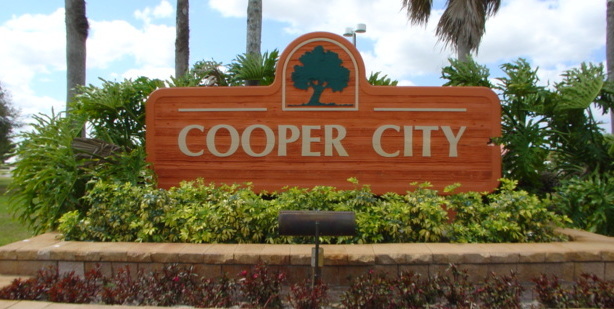 Cooper City Criminal Attorney
Cooper City DUI Lawyer
Cooper City, Florida's Leading Criminal Defense Attorney
Kenneth Padowitz, P.A. is a Cooper City criminal defense law firm based in Fort Lauderdale, Florida. We offer our aggressive legal services to those accused of State and Federal crimes throughout South Florida. If you have been arrested and charged with a crime in Broward County, Palm Beach, or Miami-Dade, contact our criminal attorney to discuss your situation. Any accusation of criminal wrongdoing may negatively affect many aspects of your life, including any certifications you may have obtained, or your ability to secure future educational and employment opportunities. An experienced criminal attorney is required when attempting to handle your criminal charge.
Are There Any Special Diversion Programs Available in Cooper City?
Need a DUI Attorney in Cooper City, Florida?
Being accused of a crime can harm your social and professional reputation. This can negatively affect your livelihood and over-all physical and mental wellbeing. With our exclusive focus on State and Federal criminal defense law, we have the experience and determination to strategically go forward with your case. Broward County, which includes Cooper City, does not provide a DUI diversion program to first-offenders; Miami-Dade and Palm Beach jurisdictions each have their own DUI diversion programs. You may be eligible for certain Cooper City drug diversion or pretrial intervention programs, that are designed for first time offenders facing various charges including possession of drugs or paraphernalia; completing a diversion program usually results in the dismissal of your Cooper City criminal charge. We also provide our legal service to clients who want to seal an arrest or expunge a record.
Former Homicide Prosecutor In Fort Lauderdale, Florida | Cooper City Criminal Defense Attorney
Cooper City DUI Attorney
Kenneth Padowitz has been living in South Florida for over 40 years. Kenneth Padowitz has years of experience handling cases throughout Broward County, including Cooper City. Kenneth Padowitz, P.A. is familiar with the Broward County Sheriff's Office and the various other local police departments in Fort Lauderdale, Davie, Hollywood, Plantation, and Sunrise; Our criminal law firm remains up to date on any current law enforcement policy changes. Kenneth Padowitz, P.A. is up-to-date on all appellate case law and legal procedures involving a wide-array of criminal cases including DUI, White Collar Crime, and all Misdemeanor and Felony criminal cases.  Those accused of crimes are consistently contacting Kenneth Padowitz for his strategic and aggressive representation.
Aggressive Cooper City Criminal Attorney
Our Law Office is Conveniently Located in Fort Lauderdale, Florida.
Cooper City criminal defense attorney Kenneth Padowitz provides the strategic criminal defense that is needed when dealing with criminal charges. At Kenneth Padowitz, P.A., our focus is on high-stakes and high-profile criminal defense cases. Kenneth Padowitz will exhaust all options available, before going to trial. Kenneth Padowitz has nearly 30 years of trial experience and is notorious for his legal expertise and aggressive representation in the courtroom.
Experienced Cooper City Criminal Defense Lawyer
Need a Cooper City Federal Criminal Defense Attorney?
Kenneth Padowitz has extensive experience in representing those individuals who are wrongfully accused and charged with various crimes throughout Broward County. Kenneth Padowitz, P.A. is consistently sought out by individuals seeking an experienced criminal attorney when facing trial.
Cooper City BSO officers have one goal: reducing crime rates. At Kenneth Padowitz, P.A., we commend their efforts in attempting to make the streets safer, but we believe a reduction in crime should not come at the cost of justice. Contact our Fort Lauderdale criminal attorney to discuss your situation and determine if there may be any mitigating factors that can be used when developing a strategic defense specifically tailored to your situation.
Kenneth Padowitz, P.A., a Cooper City criminal defense law firm, aggressively handles cases throughout the United States in the all areas of State and Federal criminal defense including the following practice areas: Felonies, Misdemeanors, Juvenile Law, Post Conviction, State Drug Charges, Federal Drug Charges, White Collar Crimes, Domestic Violence, Violation of Probation, Theft, Assault and Battery, Murder, Appellate Practice, and all DUI charges, including Under 21 DUI, Felony DUI,Commercial DUI, DUI with injury, DUI manslaughter, and BUI. Contact our law firm to speak with our criminal attorney.
Cooper City, Florida Criminal Defense Attorney
Cooper City, Florida Resources: