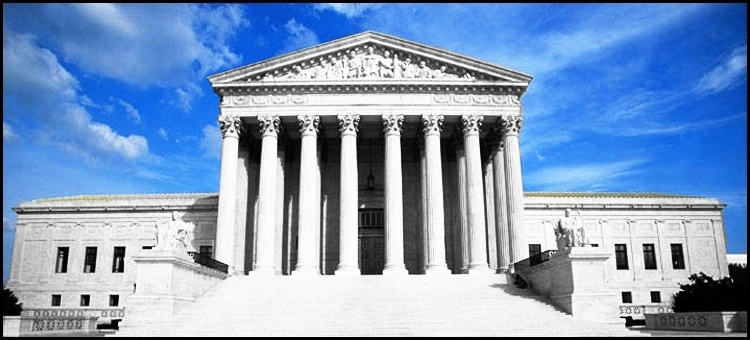 Federal Criminal Defense vs. State Criminal Defense
Federal laws are passed by the United States Congress and apply to Washington D.C. and all 50 states. Some criminal acts do not break state law and instead are only seen as federal offenses. These crimes will be charged in Federal District Court.  Many criminal acts are considered offenses of both state and federal law; in this situation the state and federal prosecutors must both decide whether the individual should be tried in Federal District Court or (Florida) State Court. If you believe you may be charged with a state or federal crime, an aggressive federal criminal defense attorney on your side is indispensable. A good criminal defense begins before prosecutors have even had a chance to file charges against you.
A Federal Criminal Defense Lawyer is a Necessity: Timeline of Events
The first stage of the process consists of law enforcement obtaining a Warrant for Arrest, which is based on an Indictment or Complaint filed within the Federal District Court. An Affidavit signed by a law enforcement officer is also usually included, which explains the role of the individual in the crime that is believed to have been committed. This accusation can be used to help establish probable cause that a federal crime has been committed.
Once arrested and detained, the accused individual will be granted an Initial Appearance before a judge; the magistrate will explain their rights granted to them and will will attempt to determine whether a public defender must be appointed. According to law, everyone is entitled to an attorney, though not every attorney can be considered equal. If you have the financial ability to retain your own private attorney, one of the best investments you can make would be to hire an experienced lawyer to fight for your freedom.
During this Initial Appearance before the judge, release conditions such as a bond may be set. A Federal Assistant United States Attorney may also be there to request that the defendant continue to be detained. If the judge agrees, a Detention Hearing must be held within three days (not including weekends). This hearing has the sole purpose of allowing the judge to listen to evidence to determine the risk of flight or danger to the community by those accused if they are released on bond.
An aggressive criminal defense attorney is crucial during each part of this process. Unless there are serious aggravating circumstances, it is possible that an experienced defense attorney will be able to convince the court to release their client on bond pending trial. The wheels of justice often spin slowly; many weeks, months, or years may pass before a trial may actually begin.
Fort Lauderdale Law Firm, Kenneth Padowitz, P.A.: Provides an Aggressive Defense to Those Accused of Federal Crimes Throughout the United States.
At the Fort Lauderdale criminal defense law firm of Kenneth Padowitz, P.A., we believe a decrease in crime rates shouldn't be at the expense of justice. When faced with a criminal charge, whether it is a state charge or a federal offense, an experienced trial lawyer is a must-have. A strategic criminal defense is designed personally for your situation.
Broward Criminal Lawyer
With our exclusive focus on criminal defense, we will give you give you exactly that – the aggressive representation you deserve. We handle cases throughout Broward County and South Florida, including: Palm Beach, Weston, Davie, Fort Lauderdale, Miami, Boca Raton, Hollywood, Pembroke Pines, Cooper City, Hallandale Beach, Plantation, and Parkland. Give our office a call, and ask for Kenneth Padowitz for a free consultation at 954-761-3888.