Kenneth Padowitz is a Fort Lauderdale Criminal Defense Trial Attorney at Kenneth Padowitz P.A.
Kenneth Padowitz Aggressively and Strategically defends people accused of crimes in Fort Lauderdale, Florida
A Trial Attorney for 35 years, Ken has tried over 300 Jury Trials and 35 First Degree Murder Trials.
Ken is a former Homicide Prosecutor with the Broward County State Attorneys Office for 16 years and a practicing Trial Lawyer for 35 years. Ken is an "AV" rated lawyer, for 17 years in a row,  known as Preeminent, the highest rating given by Martindale-Hubbell. Best Lawyers has awarded Broward criminal lawyer, Kenneth Padowitz, recognition and inclusion in Best Lawyers. Best Lawyers is the oldest and most respected peer review publication in the legal profession. Best Law Firms has been designated by U.S. News and World Report recognizing Kenneth Padowitz P.A. He is in the Top 100 Trial Lawyers by the National Trial Lawyers and recognized by Super lawyers for 5 years as a Super Lawyer– only 5% of Lawyers in the State. Ken Padowitz has also been awarded America's Top 100 Criminal Defense Attorney's. Broward criminal lawyer, Kenneth Padowitz, is rated 10.0 out of 10 on Avvo.com and was honored in South Florida's Top Rated Lawyers, Who's Who in America, Florida Trend Magazines "Legal Elite" and is "Lead Counsel" rated.
Kenneth Padowitz Does Not Delegate Important Duties
With a 34 to 1 win/loss record in First Degree Murder Trials, 300 plus trials, hundreds of National Television appearances and law lectures, over 50 Grand Jury presentations and thousands of depositions in 35 years, Kenneth Padowitz retains superior qualifications which can not and will not be delegated on important matters. Ken Padowitz has intentionally limited the size of his firm so that less qualified and less experienced attorney's will never attempt to duplicate skills that can not be duplicated. From pre-indictment, pre-trial, trial and post conviction appeals, Kenneth Padowitz has the skills to confront and aggressively defend you for the best resolution to your case.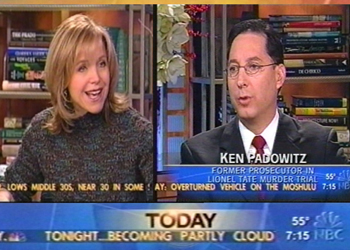 Adjunct Law Professor
Broward criminal and personal injury attorney, Kenneth Padowitz, was an Adjunct Professor at Nova Southeastern University Law Center for 17 years and has taught and lectured extensively in the areas of trial advocacy, scientific evidence and trial exhibits. He was also a Faculty Instructor for:
Florida Prosecuting Attorneys Association
University of Florida Law School Prosecutor/Public Defender course
Institute of Police Technology and Management
The National Student Leadership Conference at American University in Washington D.C. and Stanford University in California.
Ken was the Director of the Pre-Law program at American Heritage High School where he taught students five days a week before going to court. Padowitz previously sat as Chairman of a Grievance Committee for the Florida Bar, which handles matters of attorney misconduct and discipline.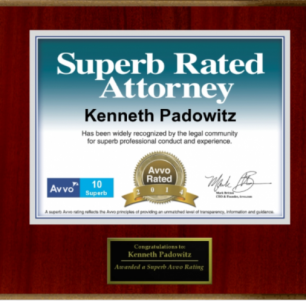 Kenneth Padowitz is Uniquely Qualified to resolve your criminal investigation or charge
A veteran 16-year former Prosecutor, Ken Padowitz retains the knowledge, experience and relationships to be there for you in your time of adversity – when you can't afford to lose. A criminal charge carries with it a threat to your reputation, career and your freedom. The pressure on families of the criminally accused is stressful enough. Ken Padowitz protects you and your loved ones with time proven, multi-faceted skills, to negotiate the legal maze you find yourself in. From the expertise to maneuver high profile media cases, to misdemeanor charges, Ken Padowitz retains the legal strategy and laser focus, unmatched by most other lawyers. When what you have built in your life is placed in jeopardy, the caliber of your Criminal Defense Trial Attorney is crucial. (See 5 things to look for Before Hiring a criminal Lawyer – Huffington Post)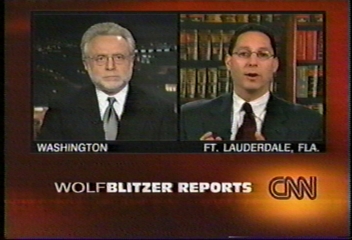 Why Strategic Defense from the Real Deal?
Attention to detail culminates in 34 wins out of 35 First Degree Murder Trials. Attention to detail results in only one First Degree Murder Trial reversed on Appeal out of 35, as a prosecutor. Attention to detail results in which expert to call, which witness to put on the stand, what move will win the case. These skills can be applied to your Defense for the results that you need. Trial is always the last resort. Broward criminal lawyer, Kenneth Padowitz, will always prepare and work up the case specifically to exhaust every possible alternative to trial. It is only by doing the in-court and out-of-court work from a real experienced trial lawyer, that the best alternative options to trial materialize.  When a battle hardened Criminal Trial Attorney like Kenneth Padowitz comes up to the plate, there is no substitute for your case or for your life.
Former Assistant State Attorney
As an Assistant State Attorney in the Homicide Unit, Kenneth Padowitz prosecuted many high-profile trials, which include the case against Lionel Tate, a 12 year old indicted by a grand jury as an adult in the murder of a 6-year-old girl, Tiffany Eunich. The defendant blamed professional wrestling for the child's death. The jury convicted him of 1st degree murder. Another one of those high profile trials include the case against Kenneth Pierce, convicted of the hit and run death of little Nicole Rae Walker. Pierce drove off the road on a Dania street and drove into a group of five children. A two-month manhunt led to the widely publicized trial and conviction of the defendant. A computer animation reenactment of the crime was introduced into evidence at trial, by Padowitz, for the first time in a Florida courtroom. The appellate court upheld this visual evidence in a written opinion – the first case law in the United States to allow the use of animation in a criminal trial.
Fort Lauderdale Personal Injury Attorney
Kenneth Padowitz won a jury verdict over Two Million dollars from a lawsuit he filed, representing a Miami Hurricanes Football player who was attacked by the former Heavyweight World Boxing Champion, Shannon Briggs. To see story and Million Dollar Judgement CLICK HERE.
Fort Lauderdale personal injury attorney, Kenneth Padowitz, works closely with a team of personal injury lawyers and accident attorneys to help you receive the highest level of compensation possible, by hiring an attorney you'll make sure to avoid certain mistakes when filing a claim. Based on the fee structure guidelines we follow, filing a personal injury lawsuit with our law firm costs you nothing – we only get paid if YOU are compensated.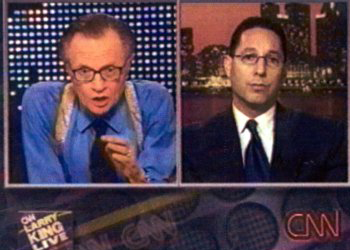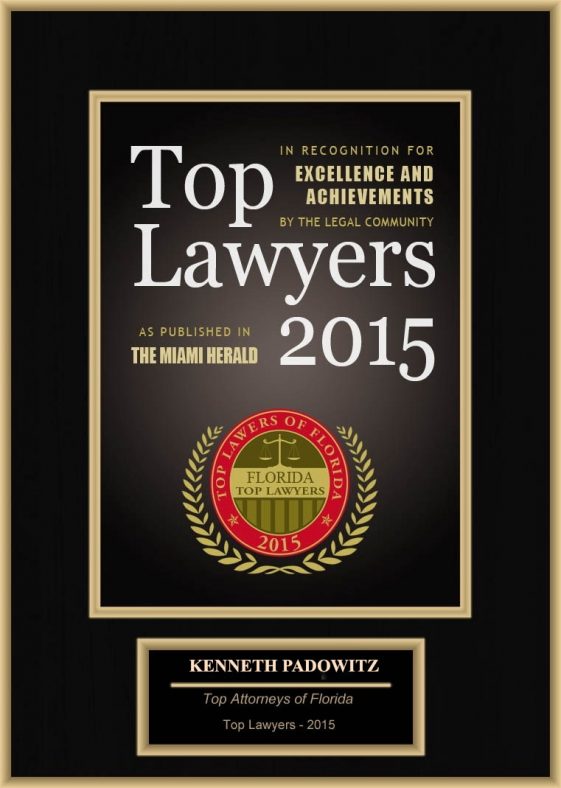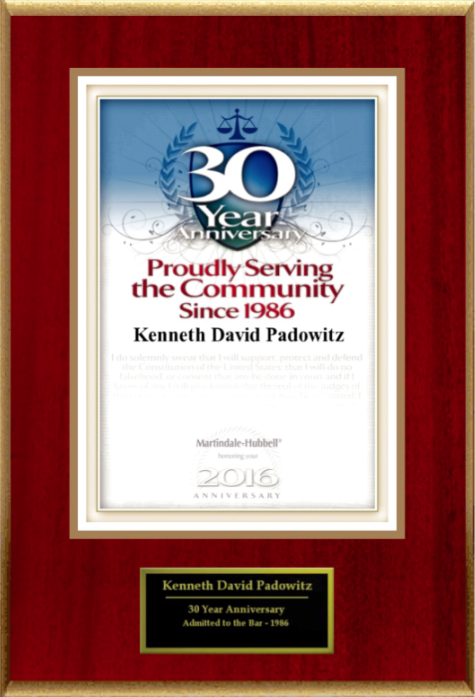 Ken is Frequently Called Upon by the News Media
Ken is frequently called upon by the media for opinions and discussion on various legal issues being debated in the country and our community. He has appeared on:
CNN-The Morning Show
Phil Donohue
Gretta Van Susterns' 'The Point'
Court T.V.
National Public Radio 'All Things Considered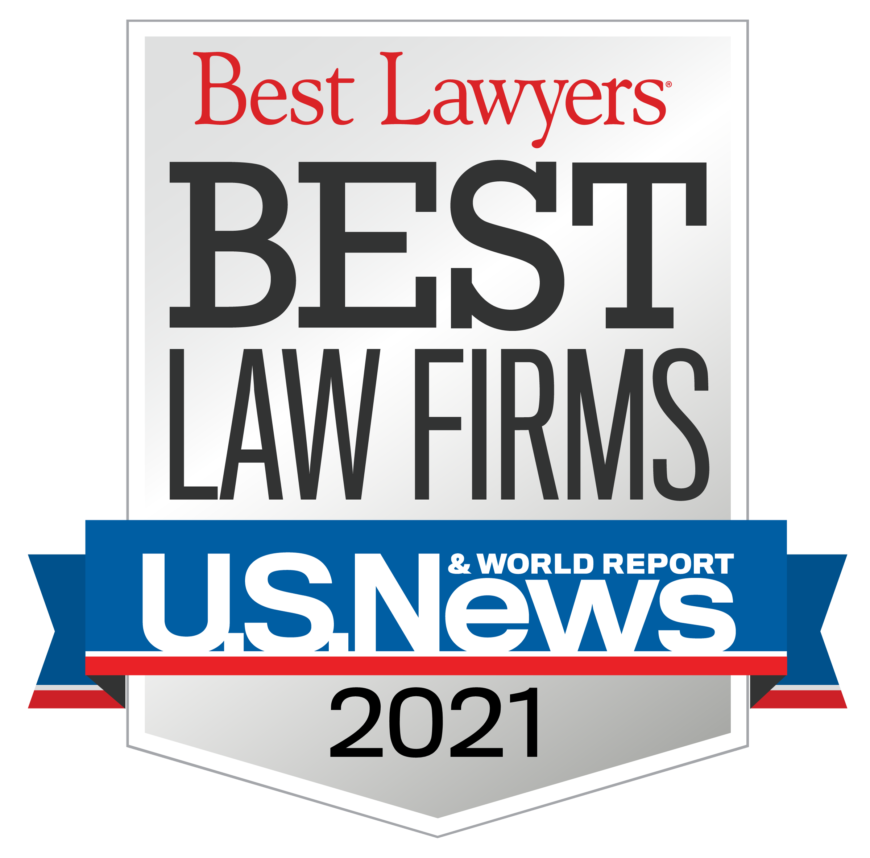 Kenneth Padowitz is a frequent legal expert on the Fox News Channel, and appeared in such publications as: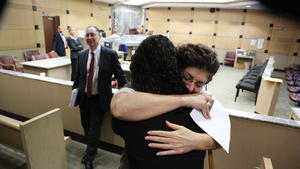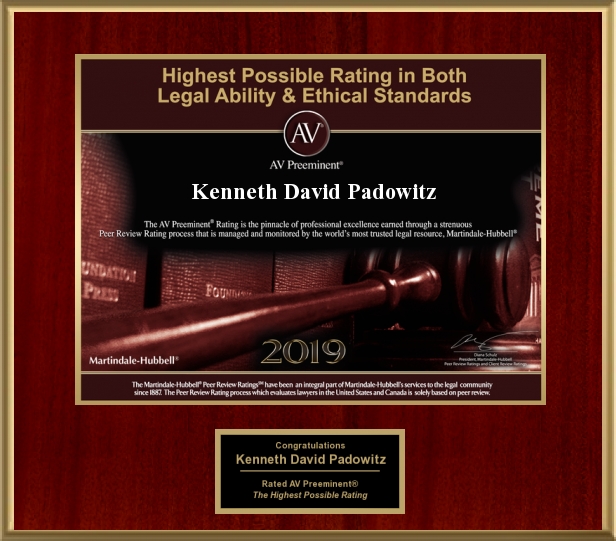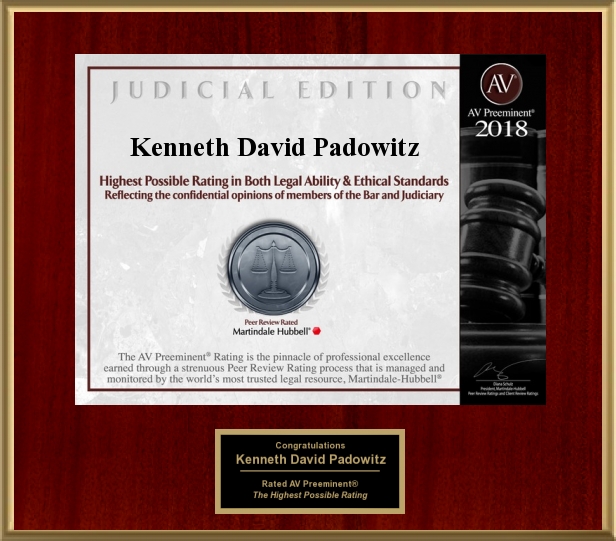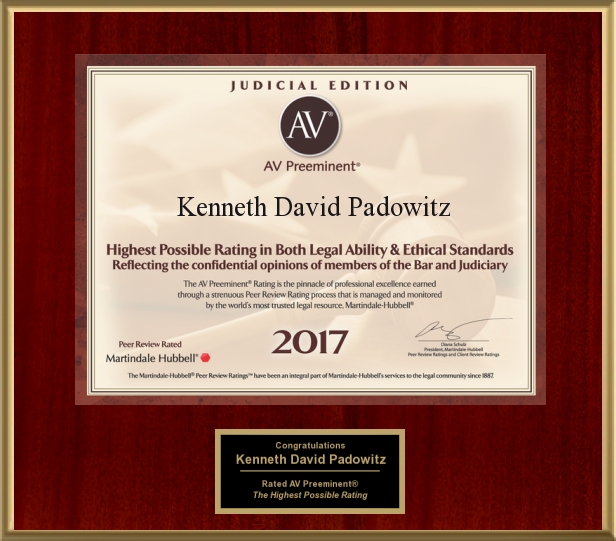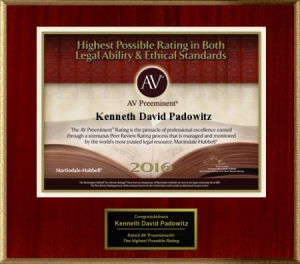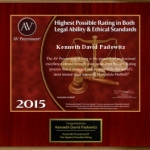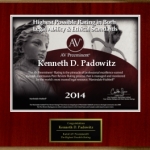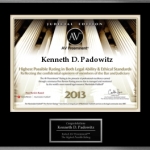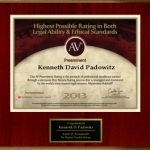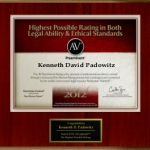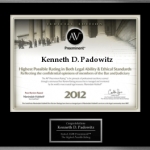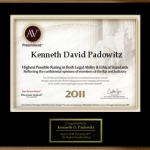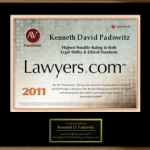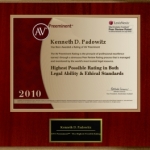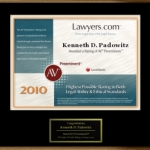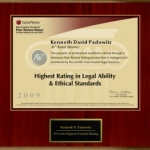 ACHIEVEMENTS
Litigated over Three Hundred Jury Trials including Thirty-Five First Degree Murder Trials
Adjunct Professor, Nova Southeastern Law School, 17 years
AV – Highest Rating (Very High to Preeminent)15 years in a row Martindale-Hubbell Attorney Peer Review Rating
Best Lawyers – Recognition and inclusion. Best Lawyers lists have earned the respect of the profession, the media, and the public, as the most reliable, unbiased source of legal referrals anywhere and recognizes 5% of lawyers practicing in the United States.
Best Law Firms – Firms included in the 2021 Edition of U.S. News – Best Lawyers "Best Law Firms" are recognized for professional excellence with consistently impressive ratings from clients and peers.
 Top 100 Trial Lawyers  – The National Trial Lawyers award
Super Lawyers – Super Lawyers award and inclusion. Top 5% of Lawyers in the State
America's Top 100 Criminal Defense Attorney's – National Criminal Defense Award
Expertise.com – Top Rated
Who's Who in America – Distinguished as one of the leading achievers from around the country
South Florida's Top Rated Lawyers – The definitive Guide to Legal Representation in South Florida
Found Qualified – Broward Judicial Nominating Committee for appointment as Circuit Judge, 2001
Faculty Instructor, National Institute of Trial Advocacy and Fl. Prosecuting Atty. Assoc.
Faculty Instructor, University Of Florida Law School, Prosecutor/Public Defender course
Faculty Instructor, University of North Florida, Institute of Police Technology and Management
Director, American Heritage High School, Plantation, Fl, Pre-Law program
Faculty Instructor, National Student Leadership Conference, American University, Washington D.C.
Faculty Instructor, National Student Leadership Conference, Stanford University, California
Guest Lecturer, Criminal Justice Institute, Broward Community College
Guest Lecturer, Broward Sheriff's Office, Homicide Unit and Detective training.
Textbook – Reviewed and Advised Author (page xviii): From Crash to Courtroom – Collision Reconstruction for Lawyers and Law Enforcement; By John Kwasnoski
Former Chairman, Seventeenth Judicial Circuit Florida Bar Grievance Committee
Member, Florida Bar, United States District Court Southern District of Florida, United States District Court Middle District of Florida, United States Court of Appeals.
The

first

admission of Computer Animation as evidence in a criminal trial in the state of Florida. A forensic computer generated reconstruction of a hit and run collision of five children was created as demonstrative evidence for courtroom presentation during jury trial. Procedures were developed and strategies implemented to insure admission into evidence of this new technology. My work was ratified in the

first

written appellate decision in a criminal case in the United States that upheld computer animation as evidence. State v. Kenneth Pierce, 718 So.2d 806 (4 DCA 1997).
EDUCATION
NOVA UNIVERSITY, Law School, Fort Lauderdale, Florida – Juris Doctor, May, 1986
First Place Team Award, ATLA 1985 Spring Trial Competition (Mock Trial Team Partner – Leslie Rothenberg, 3rd DCA Appellate Judge)
Distinguished Achievement Award, ATLA Trial Competitions, November 1984, May 1985, November 1985, April 1986
President, Delta Theta Phi Law Fraternity – Recognition for Outstanding Leadership
Special Achievement Award – Student Bar Association, 1985
Certificate of Appreciation – Student Bar Association, 1985 and 1986
Who's Who Among American Law Students, 1985 and 1986
UNIVERSITY OF FLORIDA, Gainesville, Fl.                                                                                                                        Bachelor of Arts in Education, December, 1982                                                                                                                    Associate of Arts in Liberal Arts and Sciences
Alpha Kappa Delta, Sociology Honor Society – Distinguished Interest and Study in the Area of Sociology
Student Government Senator, College of Education
COMMUNITY INVOLVEMENT
Vice President Membership, B'nai B'rith Justice Unit, 2007
Board of Directors, B'nai B'rith Justice Unit, 2005, 2006
Broward Sheriff's Office, Detective training, 2005
Broward Sheriff's Office, Homicide Unit, Guest Lecturer, 2015
Florida Department of Children and Families, Keynote Speaker, Child Abuse Prevention Conference, 2003
Broward County Bar Association, 1987, 1993, 2005, 2006, 2007, 2018, 2019
National Television Legal Consultant, ABC, CBS, NBC, CNN, MSNBC, FOX NEWS, COURT T.V., B.E.T., 2000-2017
Florida Prosecuting Attorneys Association, Faculty Instructor, Evidence Seminar, Palm Beach, 1993
Florida Prosecuting Attorneys Association, Faculty Instructor, D.U.I./Vehicular Manslaughter Seminar, Tampa, 1993
Florida Prosecuting Attorneys Association, Faculty Instructor, D.U.I. Trial Advocacy School, Miami, 1991,1992, 1993,1994,1995,1996,1997,1998,1999,2000,2001
Broward Association of Criminal Defense Lawyers, Legal Panel Member, Seminar on media and Legal community, 2005
Weston Rotary Club, Lecture Presentation, Criminal Justice System, 2006
Institute of Police Technology and Management, Faculty Instructor, D.U.I. Manslaughter Prosecution,       University of North Florida, Jacksonville, 1991
Institute of Police Technology and Management, Faculty Adviser, Development of a felony level course for police officers, University of North Florida, Jacksonville, 2001
Criminal Justice Institute, B.C.C., Guest Lecturer, Sex Crimes, D.U.I. Manslaughter, Criminal Justice System, 1990, 1991, 1992
Broward County Trial Lawyers Association, Lecture Presentation, Computer Animation in the Courtroom, 1993
Nova Southeastern University School of Law, Criminal Law Class, Lecture, 1987, 1988, 1989, 1990, 1991
Nova Southeastern University School of Law, Instructor/Coach, Mock Trial Team, 1987-1988, 1995
Nova Southeastern University School of Law, Guest Lecturer, Scientific Evidence class, Computer Animation as Evidence, 1993, 1994, 1995, 1996
Nova Southeastern University School of Law, Guest Lecturer, Student Orientation, 1987, 1988, 1989
Nova Southeastern University School of Law, Guest Lecturer, Trial Advocacy Class, Opening Statement, 1996
Nova Southeastern University School of Law, Guest Lecturer, The prosecution of Lionel Tate v. State of Florida, 2001
University of Florida, College of Law, Gainesville, Lecture Presentation, Computer Animation as Evidence, 1997
St. Thomas Law School, Miami, Guest Lecturer, Computer Animation as Evidence, 1993
Broward State Attorney's Office, Lecture Presentation, County Court Division; Opening Statement, Closing Argument, Cross Examination, Direct Examination, Jury Selection, 1989, 1990, 1991, 1992, 1993, 1994, 1995, 1996, 1997, 1998, 1999, 2000, 2001
Broward Sexual Assault Treatment Center, Guest Lecturer, Victims Rights, 1990
Anglia Polytechnic University, Great Britain, N.S.U., Ft. Laud., Guest Lecturer, Criminal Justice System,1996, 1997
M.A.D.D., Guest Speaker, Roundtable Discussion/Victims Rights, 1991
Plantation Police Department, Guest Lecturer, Roll call Training, 1986
Piper High School, Guest Lecturer, Florida Gun Laws and the Criminal Justice System, 1991
Wilton Manors Kiwanis Club, Guest Lecturer, Criminal Justice,1994
S.T.O.P. (Stop Turning Out Prisoners), Guest Lecturer, Criminal Justice System, 1994
Sunrise Chamber of Commerce, Guest Lecturer, Criminal Justice System, 1994
Boca Raton High School, Guest Lecturer, Criminal Justice System, 1994
Sawgrass Elementary School, Guest Lecturer, Career day, 1996, 1997, 1998, 1999, 2000, 2001
Seminole Middle School, Plantation, Fl., Lecture, 2003, 2004
Coral Springs High School, Lecture, Criminal Justice System, 2003, 2004, 2005, 2006
Pre-Law Advisory Committee, Fort Lauderdale High School Magnet Program, 2000-2001
Croissant Park Elementary School, Guest Speaker, Student Council installation, 2006
Hallandale Police Department, Local Law Enforcement Block Grant Program, 1998-2001
The Riviera Parliament, Guest Lecturer, Criminal Justice, 2019
Young Professionals for Covenant House, 1995-1997
Broward County Public School Teacher, 1982
American Cancer Society, 1997-1998
March of Dimes, 1994-1996
Daily Bread Food Bank, 1996-1997
Gold Key Civic Association, 1985-1990
American Bar Association, 1986-1992
National District Attorney's Association, 1986-1991
Weston Business Chamber of Commerce, 2005, 2006
Fort Lauderdale Chamber of Commerce, 2005, 2006
American Cancer Society, Jail and Bail 1986-2019
AWARDS
Distinguished Faculty Award, Florida Prosecuting Attorneys Association, Presented FPAA Annual Conference, 2001
ABA Trial Team Coach's Award, Association of Trial Lawyers of America, Nova Southeastern University, 1995
Appreciation for Dedicated Service Award, Broward State Attorney's Office Homicide Trial Unit, Advocate Par Excellence, Minister of Justice, 2002.
Outstanding and Dedicated Performance Award, Broward State Attorney's Office, Sex Crimes Unit Plaque, 1990
Judges Certificate of Appreciation, Nova Southeastern University, Law Center
Mock Trial Competition Judge, 1988, 1989, 1990, 1991, 1992, 1993, 1994, 1995, 1996, 1997, 1998, 1999, 2000, 2001.
First Place Team Award, ATLA 1985 Spring Trial Competition (Mock Trial Team Partner – Leslie Rothenberg, 3rd DCA Appellate Judge)
Certificate of Appreciation, Florida Prosecuting Attorneys Association, Mid-Level Felony Trial Advocacy Course, 2000
Certificate of Appreciation, Broward State Attorney's Office, Take your child to work day – Mock Trial, 2001