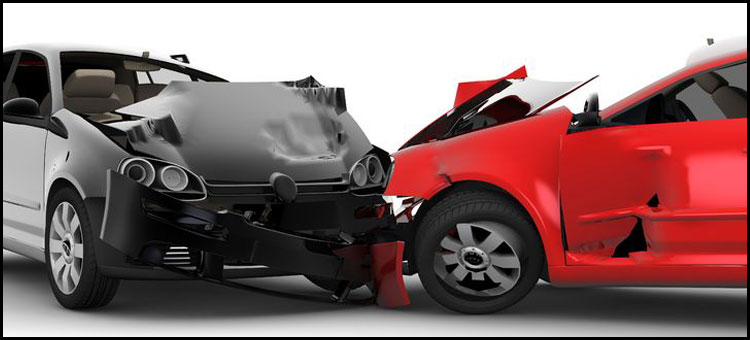 Fort Lauderdale Personal Injury Attorney
How Kenneth Padowitz, P.A. Can Help You Get Claims You Deserve
Being in an accident is bad enough, not having an attorney who would be able to represent your interests and fight for the justice you deserve is worse. An attorney who knows his or her salt would be of immense help in instances where you or someone you care for was injured in a slip and fall, vehicle or truck accident, or where the negligence of someone or a defective product resulted in an injury.
This is where a skilled legal team comes in. Award Winning Kenneth Padowitz, P.A. is a result-oriented law firm with the resources to get you maximum possible compensation. Check out the multi-million dollar verdict Ken Padowitz won for his client! We have a complete team comprising personal injury lawyers, investigators, and medical and legal support experts who are always ready to carry out thorough investigation and represent your interests both inside and outside the courtroom. Our attorneys are efficient in negotiating out-of-court settlements and representing you in trial. We offer our services with your best interest in mind, whether that means settling before trial or dismissing a mediation because we believe a trial will offer more than was offered during the mediation.
We tap into our wealth of experience from handling different types of accident claims in Broward and the entire South Florida area, including Coral Springs, Fort Lauderdale, Boca Raton, Hialeah, Pompano Beach, Hollywood, Palm Beach, and Miami. We currently employ and work closely with experienced and highly knowledgeable South Florida personal injury attorneys that have successfully handled all types of accident cases involving vehicles and boats, nursing home abuse, insurance malpractice, swimming pool accidents, pedestrian accidents, medical malpractice, and more.
Our accident attorneys uphold the tenets of utmost customer satisfaction by providing each client with detailed and individualized attention. You can contact our personal injury lawyers day or night, to ask your questions or demand clarification. Fort Lauderdale personal injury attorney, Kenneth Padowitz, provides consultations and evaluations of cases at no cost to you. Our contingency fee compensation plan guarantees that we would only receive payment after you have received your claim. Thus, we have vested interests in you winning as much as you do, and devote our full resources to that effect. To begin your free consultation, call us today.
Accident Claims in Florida
The devastating consequences of accidents are often widespread. The victim may be the focal point, but the adverse effects do not excuse family and friends of the victim. Notable consequences are extensive physical and emotional pain, huge medical bills, and staying put in an hospital for a long period. For families where one of the earners is involved in an accident, lost earnings, and high medical-related expenses can quickly lead to money problems. In the event of a life-changing injury occurring, such as paralysis, the quality of life of the victim would take a dip for the rest of his or her life.
Comparative Negligence Theory
Accident claims may not change the past, but they certainly would assuage some of these consequences. An important component that determines how much compensation a claimant can receive is the answer to the question—"Who was at fault?" Accidents happen for a number of reasons. Sometimes, the victim of an accident may also be at fault, albeit only partly. Under Florida law, even if the victim is partly at fault, he or she may still be liable to receive some compensation.
This is because Florida law accepts the viability of the comparative negligence theory. Based on this theory, if the plaintiff was X percent (say 40 percent) at fault, the plaintiff could still recover 100-X percent (60 percent) of the damages he or she would have received if the plaintiff had not been at fault (that is, if the fault of the accident rests solely on the defendant).
Personal injury claims can have a wide scope and an even wider range of legal ramifications. The person claiming personal injury and the person who is accused of being responsible for said injury both need qualified legal council. A personal injury lawyer can evaluate which type of personal injury your situation applies to, and then determine the best court of legal action. Kenneth Padowitz, Esq. is your best resource for assistance with personal injury law. Contact him as soon as possible to ensure that the legal proceedings and charges are fair, accurate, and clear to you.
Personal injury law deals with cases where a person claims mental, physical, or emotional injury due to another person's intentional actions or negligence. The field of personal injury law can include legal issues including medical malpractice, occupational stress, personal liability claims, vehicle accidents, and industrial diseases. Personal injury claims are eligible for monetary reimbursement if negligence can be proved. Physical and emotional damages can be compensated for monetarily, and there can be repayment of medical bills if applicable.
Personal injury claims are common, and a person might find themselves on either side of the situation. One common situation where this comes into play is a slip and fall injury. If a person slips on the wet floor of a hotel, they can claim personal injury due negligence and/or an unsafe business environment. If someone slips and falls while on your personal property, you could be held accountable for their medical bills. Another common case is that of injuries sustained during a vehicle accident. If you are found to be the responsible party in the accident, you could be held liable for financial compensation of a personal injury claim. Work related injuries are another common instance in personal injury law. Jobs that require repetitive tasks – such as computer focused data entry jobs – can result in chronic pain problems such as carpal tunnel syndrome. More high-risk jobs, such as asbestos abatement, can have serious medical consequences like Mesothelioma.
Injuries sustained on the job and due to improper maintenance of equipment or facilities can also be eligible for reparations in a personal injury trial. The consequences of product malfunctions (such as those resulting in recalls of cars or children's toys) are another aspect of personal injury law. This can often overlap with product liability charges against the manufacturers of prescription drugs, medical devices, and over the counter products.
Personal injury claims and compensations are not only limited to the person directly impacted. Cases of wrongful death are a part of personal injury law, and those reparations are made to the relatives or legal associates of the deceased person. Generally, immediate family members, life partners, and/or anyone who suffers financial hardship from the loss of a person can sue for wrongful death. Wrongful death damages fall into three main categories: economic (such as funeral expenses), non-economic (such as loss of a loving guardian) and punitive (punishing the personal responsible, such as suing a nursing home for the death of an elderly parent).
South Florida's Leading Personal Injury Attorneys
The expertise of Kenneth Padowitz, P.A. covers everything from personal injury and accident claims, criminal defense, and family law. Through the years, we have amassed unmatched experience in providing professional and high quality legal services to clients in Florida. We are a client-centric and result-oriented law firm. Our interests and your interests align perfectly, such that we mobilize the full extent of our resources to obtain the best possible results for you.
Our experienced accident attorneys are some of Florida's finest and they have handled legal proceedings in several areas of personal injury law successfully. It matters little if your personal injury relates to defective products, nursing home abuse, insurance bad faith, medical malpractice, or vehicle accident and collisions; if you have sustained an injury as a result of someone's negligence, you are entitled to compensation, and we are fully equipped to obtain the maximum possible compensation for you.
In addition to personal injury lawyers, we have medical/legal support experts, and investigators on hand to thoroughly investigate your case and decide on the most appropriate course of legal action. We make legal decisions on a case-by-case basis. We would only go to trial when it is necessary.
We will not burden you with hidden fees. We firmly believe in honest and fair representation. For personal injury cases, we only get paid after you have received your compensation. Prior to that, the initial consultation is completely free, requires no obligation on your part, and can take place anywhere you prefer. It may be in our office, but if you are not disposed, our attorneys will meet you at your workplace, home, or hospital room to begin discussion on your case.
Hiring our attorneys come with always-on 24/7/365 availability. Have a problem or need clarification? Simply contact our lawyers and we will be more than happy to give you a satisfying response.  Our attorneys are available to help if criminal charges have been brought against you or if you are in need of legal help for a personal injury claim. We take pride in enthusiastically defending the rights of our clients and helping our clients get the compensation they deserve. You can drop by at our office conveniently located in Fort Lauderdale, Florida; or place a call right now at 954-761-3888.