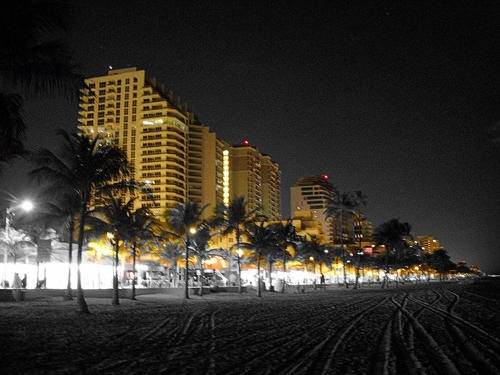 Fraud
What is Fraud?
Fraud is a broad term that applies to various federal offenses whereby a defendant intentionally deceives another person for the purpose of providing a benefit to oneself or another person. Different federal laws are in place to penalize specific types of fraud, including mail, wire , and tax fraud, securities fraud, organized fraud, credit card fraud, insider trading, forgery, and healthcare fraud, among others. Although fraud is often thought of as a white collar crime, the term does not only apply to executives stealing large amounts of money from large companies. Theft by false pretense, for example, can be argued to be the most general form of the criminal offense; this occurs when the suspect intentionally deceives a victim through a false representation, tricking the victim into handing over their money or property with the expectation of something in return. Computer crimes often involve fraudulent activities, particularly computer hacking. Another example of what may fall under this broad definition: it is a federal offense to falsely claim to have been awarded any medal by Congress or the Armed forces of the United States.
On top of being a criminal wrong, fraud is also considered a civil wrong. Those accused and convicted of fraud may sue the suspect for monetary compensation to recover money that was lost. Although the majority of cases of Fraud have to do with an individual defrauding a victim, or a victim organization, some are victimless crimes; when the suspect obtains benefits without the act of actually robbing anyone of money or their possessions. Fraud crimes are generally felony offenses that may be punishable by imprisonment fines, restitution, and/or probation.
How Common Is Fraud?
Each year, the average organization in loses about 5% of its overall revenue due to fraudulent activities. Globally, this is a loss of $2.9 trillion each year. Roughly a quarter of all cases of fraud involve losses of $1 million or more. Compared to larger organizations, small organizations are much more likely to become victim to occupational fraud, possibly due to the lack of anti-fraud controls that are more often implemented in larger companies.
Who Commits Fraud?
Fraud committed by those in high-level positions in a company is 3x as costly as when managers engage in fraud, and 9x more costly as employee fraud. People in these four departments reportedly commit more than 80% of frauds: operations, customer service, executive management, sales, accounting,
Is It Easy To Detect?
It is not always easy to detect, and often goes unnoticed for many months or years. An average of a year and a half passes before fraudulent activities are detected. Forensic analytics is the use of electronic data to reconstruct financial fraud; The collection, organization, analyzation, of data, and then preparing a report for any irregularities that may have been found, is time consuming.
 South Florida Criminal Defense Lawyer
Kenneth Padowitz, Esq. is an experienced South Florida Federal criminal defense attorney who aggressively defends those facing federal prosecution. If you have been charged with any type of fraud, or believe you may be charged sometime in the near future, call Kenneth Padowitz, P.A. to discuss your situation. Kenneth Padowitz is an experienced trial lawyer with trial-proven results from cases across the United States. We handle cases throughout South Florida, including: Fort Lauderdale, Weston, Miami, Palm Beach, Boca Raton, Davie, Hallandale Beach, Hollywood, Plantation, Sunrise, Coral Springs, Cooper City, Pembroke Pines, and Parkland. Don't let this accusation of fraud rob you of your freedom. Call Kenneth Padowitz, P.A. today to discuss this important matter.