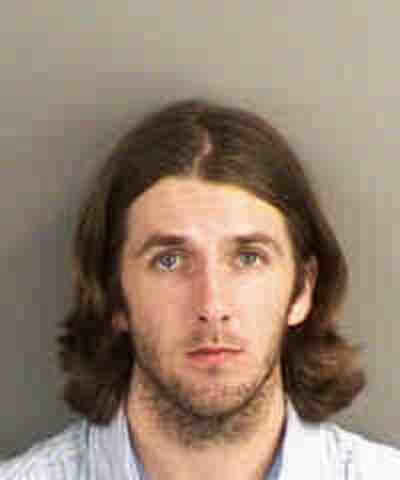 She hired Padowitz months later because she was tired of the delays and wanted a top attorney outside Collier County.
"Something Smells to High Holy Hell" – Ken Padowitz
NAPLES, Sep 6, 2008 – A letter contending three innocent men were arrested on armed robbery and beating charges in a crime involving a high-ranking Collier sheriff's official's son — who is Sheriff Don Hunter's godson — has resulted in the prosecutor dropping charges against two of the men.
The charges were dropped 3 1/2 months after a defense attorney and private investigator provided the State Attorney's Office with five alibi witnesses who said three of the four men arrested couldn't have been involved because they were at a party all night.
The letter, received by the prosecutor Aug. 21, questioned the lack of investigation by the Collier Sheriff's Office.
Armed robbery and battery cases were dropped Wednesday against Kenneth Hendricks, 21, a scholarship student at Florida Gulf Coast University, and William Kerrigan, 23, of North Naples.
A court notice filed by the prosecutor, Assistant State Attorney Tino Cimato, said there was insufficient evidence to prove the charges beyond a reasonable doubt.
Sheriff's investigators didn't begin questioning the alibi witnesses until after the Daily News asked about allegations in the letter, written by Hendricks' defense attorney, Kenneth Padowitz of Fort Lauderdale.
Investigators said the prosecutor didn't provide them with the alibi witnesses until June 27.
"I'm just so glad it's over," Hendricks, of Golden Gate, said Friday, adding that he repeatedly told deputies he couldn't have been involved. "Talk about bad luck. … When the cops arrested me, I didn't know what was going on. I've been a legal studies major for three years and I didn't think this could happen in the United States."
Kerrigan also was relieved.
"I'm happy the charges are going away, but it sucks, the fact that we had to wait four months for this to happen," Kerrigan said. "The number one thing for me was to get my name cleared."
Charges against a third man, Adrian Olivares, 20, of Golden Gate, are pending.
Olivares shot himself in a suicide attempt after his release from jail, when sheriff's bulletins were posted countywide showing all four robbery suspects' photos and asking victims to call if they'd been targeted.
"It's amazing that he lived," Hendricks' mother, Cindy, said, noting that he was hospitalized until about a month ago. "It's a miracle."
Cindy Hendricks said she spent $33,000 in attempts to clear her son, a Bright Futures Scholarship student with no criminal record.
"Look what they did to us emotionally and financially," Hendricks said, calling it devastating. "I spent my life savings."
State Attorney's spokeswoman Samantha Syoen said she couldn't comment on the case — or why charges against only two were dropped — because it's still under review.
The prosecution has 175 days from the May 4 arrest to formally file charges.
■ ■ ■
The five alibi witnesses said only one of the four arrested, Tyler Mullins, of Golden Gate, could be involved because Mullins left the party in Poinciana Village with current Collier Undersheriff Tom Storrar's son, Jeff, 24, Jarrad Horne and Brian Calyore, both 23, in an SUV.
The alibi witnesses said Mullins returned alone in the SUV, shortly after reports show the beating occurred. The SUV matched the description provided by the victims.
Arrest reports say the victims were walking home about 3 a.m. May 4 when a black sport utility vehicle pulled up to them at the intersection of Poinciana Drive and Poinciana Street, then four men jumped out, demanding money.
Mullins knocked off one man's glasses while Kerrigan hit his shoulder with a blunt object, the report says.
When the victims threatened to call police, "they were told that if they did, they would be killed, that the subjects stated that they had a knife, a gun and crowbar in the vehicle."
Hendricks and Olivares did nothing, reports say, and left with the others.
The victims provided deputies with the SUV's partial license number and the SUV's description.
Deputies located it about four blocks away, with Mullins, Hendricks, Olivares and Kerrigan standing nearby.
The arrest report says the victims — Cody Martin, 21, and Nicholas Alteen, 20, both of Naples — identified the four on the scene and they were arrested.
■ ■ ■
Padowitz's letter questioning the Sheriff's Office investigation was placed in Hendricks' court file on Aug. 22, making it a public record.
Citing a conflict of interest due to the sheriff and undersheriff, it questioned the lack of any follow-up investigation after the alibi witnesses were provided in mid-May and asked that the case be reassigned to the Florida Department of Law Enforcement or another agency.
"There was an expectation that the Collier County Sheriff's Office would immediately investigate and recognize the grave error in the arrest of Kenneth Hendricks for a crime he did not commit, to be soon followed by the dropping of all charges …," the letter says, noting that the prosecutor's office usually files formal charges within 21 days.
Padowitz now calls the case an abomination.
"They're dropping charges after what, 120, 130 days, after he's been on ice all this time?" he asked. "Something smells to high holy hell. I'm happy, but this is ridiculous.
"Nothing happens for months and I write the letter, and all of a sudden, boom, they're questioning the witnesses?" he said. "It's very coincidental. There's no follow-up, no questioning of witnesses, no collection of evidence, no fingerprints. So the defendant's family has to do the investigation?"
Hunter denies his agency delayed the investigation or covered up for Storrar, calling Padowitz's allegations offensive.
"There was no contact by Undersheriff Storrar or myself in that case," the sheriff said.
Citing the timing of the letter, filed several days before the Aug. 26 primary election, Hunter said: "It was constructed to make it a political device. That's my suspicion after 32 years of law enforcement experience."
Hendricks' original defense attorney, Lee Hollander, who hired a private investigator to interview alibi witnesses, called the delay political.
"It's kind of suspicious that nothing gets resolved in a case where you charge people with a serious crime until after an election in which one of the mucky mucks is involved," Hollander said. "That smells like a coverup. It looks like a coverup."
Although the men were arrested on armed robbery and felony battery charges, there was no robbery.
The arrest report also doesn't mention a theft — and one victim confirms there wasn't.
"There was nothing stolen," victim Martin said in a telephone interview. "They said they would hurt us."
Although the arrest report says the men identified as Hendricks and Olivares didn't participate, they were charged.
At Hendricks' bond hearing, a prosecutor told the judge the two were charged under the principal theory — for being present during the commission of an offense.
Padowitz, a Miami prosecutor for 16 years and a national TV legal commentator, said it's rare for someone to be charged under that theory because culpable negligence is difficult to prove.
■ ■ ■
Jeff Storrar's defense attorney, Jerry Berry, said he was hired months ago and that his client didn't break the law.
"The evidence completely and absolutely shows that Jeff Storrar did not commit a crime," Berry said. "There is an allegation he was in a car in which others may have committed a criminal act. Simply because you're present when others commit a crime does not make you guilty."
Defense attorney Michelle Hill said her client, Mullins, the son of a former jail officer, told her he didn't commit the crime.
"Tyler has denied committing any criminal act since day one," Hill said. "There was no blood on him, no marks on his hands, no bruises, nothing."
The arrests came after a party at an apartment shared by Olivares and Hendricks' younger brother.
After the arrests, Hendricks' mother, Cindy, immediately hired Hollander and John Hisler & Associates Investigations and Hisler took statements from five witnesses he could quickly interview in person.
She hired Padowitz months later because she was tired of the delays and wanted a top attorney outside Collier County.
In a May 15 sworn statement, witness Kyle Campins testified that on May 4, he saw Mullins arrive at the party late with Jeff Storrar, Calyore and Horne.
He said they left in the SUV after about a half-hour, about 2:45 a.m.
He estimated it was roughly 15 minutes later when Mullins returned without his friends and told those at the party, including Hendricks and Olivares, about a fight.
"He, I guess, was bragging about how his friend, Jarrad, just beat up some kid that they had just seen," Campins told Hisler, who asked if Mullins provided details. "No specific details, just like I said, bragging about how we should've seen his friend Jarrad just whipping this kid's rear end."
As witness Campins left the party, he saw patrol cars and was surprised when he heard about the arrests because Hendricks had been with him at the house all night. Campins said he was positive about what he saw because he'd been a designated driver that night and hadn't been drinking.
Another alibi witness, a deputy's son, Dan Damschroeder, 20, of Naples, wasn't available for comment. But his girlfriend, Samantha Bradley, 18, of Naples, said she told Hisler that Olivares, Hendricks and Kerrigan were at the party all night.
■ ■ ■
The sheriff said his agency was unaware of the wrongful arrest claims and alibi witnesses until June 27.
"If that mother had come forward (to sheriff's administrators) with those names, we would have investigated," Hunter said.
The mother, Cindy Hendricks, said she tried.
On May 4, she said, she called the Sheriff's Office and told a clerk, who put the duty supervisor on the phone.
She explained about her son's innocence, the innocence of two others, and the alibi witnesses.
"She told me, 'Tell your lawyer in the morning,'" Hendricks said. "I said, 'But they're innocent.' She said, 'Yeah, three cases of mistaken identity" and she hung up on me."
Sheriff's officials said an investigator confirmed the original identifications first provided on May 10 by asking the victims to view six-photo lineups — and reinterviewed them again a day after the prosecutor's June 27 e-mail.
Williams, the sheriff's chief of investigations, said the victims gave details about each suspect's actions and said they'd known them four or five years.
"You have two victims saying these are the four guys," Williams said. "That's a very hard statement to overcome."
The night Hendricks and Kerrigan were arrested, he said, they contradicted each other, and didn't mention alibi witnesses or the party.
As for the victims, Alteen couldn't be reached by the Daily News, but Martin said the right men were arrested.
"We knew several of the (suspects) from high school and we identified them," he said, adding that they filed several reports. "We're 100 percent positive."
AISLING SWIFT, Naples Daily News