Attorney Ken Padowitz says Prosecutors correct to drop cases from alleged racist cops – (Video)
FT LAUDERDALE (CBSMiami) – The Broward State Attorney's Office has dropped more than three dozen criminal cases connected to four former Fort Lauderdale Police officers caught up in a racism scandal.
Prosecutors have been reviewing the arrests made by former officers Alex Alvarez, James Wells, Jason Holding and Christopher Sousa.
On Thursday, prosecutors confirmed that they plan to drop 17 Misdemeanor cases where the officers were the main officer involved in the case and they have already dropped 12 felony cases, eight misdemeanor cases and one juvenile case.
"This is a serious matter," said Broward State Attorney's Office spokesman Ron Ishoy. "We continue to review each case in which these former policemen were the principal officers involved in the arrest. We are dropping charges against the defendants where it is appropriate."
Ishoy said that all of the defendants in the cases are black and that the felony charges include such serious offenses as aggravated assault with a firearm, drug possession, grand theft and unlawful possession of someone's personal identification.
Chief Assistant Public Defender Gordon Weekes said that this initial review by prosecutors should only be the beginning.
"These officers behavior has shown that their credibility is going to be called into question," Weekes said. "Their police work is going to be called into question and every single case that they had any involvement should be called into question to make sure that their racist and offensive communications and bias did not creep into that investigation."
Weekes said his office is reviewing more than 100 cases involving the officers.
"I don't know how the State Attorney's Office can go forward on cases involving those officers because they are clearly tainted," Weekes said.
The video made by Alvarez is a mock movie trailer showing disturbing racist images like a KKK hood and President Barack Obama with enormous gold teeth. The video also contains images of violence depicted against blacks and racist terminology.
Police said Alvarez shared the video with the three other officers, who engaged in a series of racist text messages demeaning the people they served in Fort Lauderdale and openly talking about harming or killing black people.
Weekes said their behavior undermines the entire criminal justice system.
"It erodes the trust that folks have in the criminal justice system, particularly police officers," Weekes said.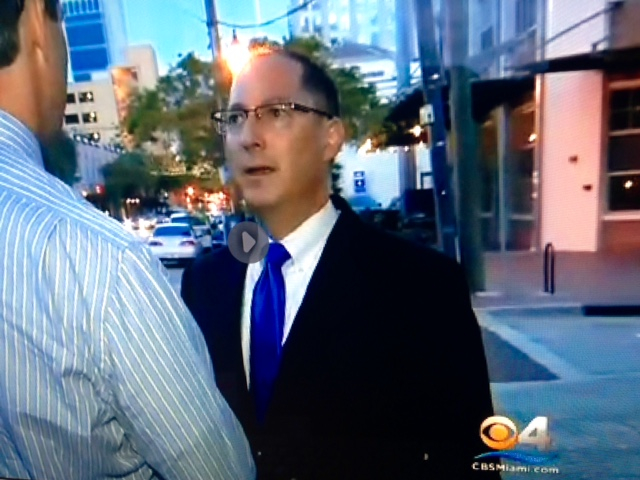 Ken Padowitz is a former Broward prosecutor. He says prosecutors made the right decision to clear these cases.
"It's the correct thing to do for these individuals who are presumed innocent and the Broward State Attorney's Office should be given high marks for making this first step," Padowitz said.
The Public Defender's Office believes that even older cases that have already been dealt with involving these officers should be reviewed to see if there was any kind of bias.