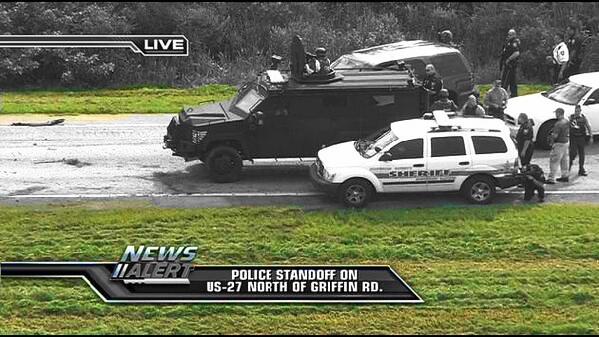 Reckless Driving
Being caught for reckless driving can be a serious offense that results in potential jail time. Reckless driving is a criminal traffic offense. A Reckless Driving charge covers circumstances when a person is allegedly driving in a reckless or unsafe manner that posses a risk to others. The circumstances of each individual case are of crucial importance when determining if the officer properly charged the offense. Mistakes can happen and in the event of being charged with reckless driving, be sure to contact an experienced criminal defense attorney such as Kenneth Padowitz. The accusations of Reckless Driving must be proven beyond a reasonable doubt and there are many arguments that can be effective.
FL Statute 316.192 – Reckless Driving
(1)(a) Any person who drives any vehicle in willful or wanton disregard for the safety of persons or property is guilty of reckless driving.
(b) Fleeing a law enforcement officer in a motor vehicle is reckless driving per se.
Elements to the Crime of Reckless Driving that Prosecutor has to prove:
To prove the crime of Reckless Driving, the State must prove the following beyond a reasonable doubt:
(Defendant) drove a vehicle in Florida with a willful or wanton disregard for the safety of persons or property.
           Give if Fla. Stat. § 316.192(1)(b), Fla. Stat. is charged.
(Defendant), while driving a motor vehicle, fled from a law enforcement officer.
            Give if applicable. Fla. Stat. § 316.192(3).
If you find (defendant) guilty of Reckless Driving, you must also determine whether the State has proven beyond a reasonable doubt that [he] [she] caused [damage to the [property] [or]
of another] [or] [serious bodily injury to another] as a result of operating the vehicle recklessly. 
Punishments for Reckless Driving
Under Florida law, reckless driving is a misdemeanor making it punishable to up to 90 days in jail or 6 months in jail for a second offense. Fines may also be added on top of a jail sentence or stand alone as the only penalty. If damage or injuries occur due to the reckless driving, the penalties can be increased. A first degree misdemeanor would ensue with the potential sentence of up to 1 year in jail and fines up to $1,000. When serious bodily injury of another results from the reckless driving, you can be charged with a third degree felony. This felony brings along a possible 15 year term of imprisonment and up to a $10,000 fine. Also, three reckless driving offenses automatically result in the permanent loss of your license if you are convicted.
(2)(a)  Upon a first conviction, by imprisonment for a period of not more than 90 days or by fine of not less than $25 nor more than $500, or by both such fine and imprisonment.
(b)  On a second or subsequent conviction, by imprisonment for not more than 6 months or by a fine of not less than $50 nor more than $1,000, or by both such fine and imprisonment.
The term "willful or wanton disregard" is vague and subjective, making it tough for the prosecution to prove.
Defenses to Reckless Driving
There are many defenses available to a skilled, experienced Criminal Defense Trial Lawyer like Kenneth Padowitz. An investigation by your attorney will include reviewing the time of day of the alleged offense, weather conditions, the presence of other people, the driver's familiarity with the area and many other factors. The officer's vantage point, lighting conditions, distance and preoccupation with other people and events will also be examined. A driver who is not acting "willfully" may not be guilty of Reckless Driving.
Fort Lauderdale Criminal Defense Attorney
Kenneth Padowitz provides a strategic criminal defense to those accused of Reckless Driving. If you have been arrested or charged with reckless driving give us a call today. Kenneth Padowitz, Esq. has a proven track-record of effective representation in reckless driving cases. A criminal record, even for a driving offense, can be a burden on any individual. Fort Lauderdale criminal defense attorney Kenneth Padowitz provides aggressive representation to those accused of state and federal crimes. Give Kenneth Padowitz, P.A. a call today to discuss this important matter.