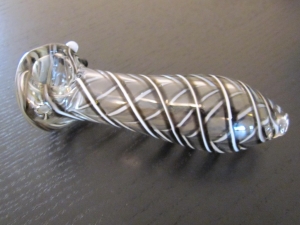 Drug Paraphernalia
Under Florida law, possession of drug paraphernalia is a misdemeanor. Drug paraphernalia is anything that is used to produce, conceal, or abuse illegal drugs. Even if you are not in possession of any drugs, you can be prosecuted for possessing items related to illegal drugs if the residue on the item tests positive for an illicit substance. Some examples of drug paraphernalia include bongs, cigarette papers, syringes, and various type of smoking pipes.
Florida Statute 893.147
(1) USE OR POSSESSION OF DRUG PARAPHERNALIA.—It is unlawful for any person to use, or to possess with intent to use, drug paraphernalia:
(a) To plant, propagate, cultivate, grow, harvest, manufacture, compound, convert, produce, process, prepare, test, analyze, pack, repack, store, contain, or conceal a controlled substance in violation of this chapter; or
(b) To inject, ingest, inhale, or otherwise introduce into the human body a controlled substance in violation of this chapter.
Penalties for Possession of Drug Paraphernalia
Possession of drug paraphernalia is a serious offense; it is a misdemeanor of the first degree, punishable up to 1 year in jail and/or up to a $1,000 fine. Possession of drug paraphernalia charges often stem from other drug related offenses, such as drug possession.
The prosecutor must prove beyond a reasonable doubt, the individual was in possession of paraphernalia which previously had been used for illicit purposes, or the intent to continue using it for illicit reasons. Actual possession is if the paraphernalia is in fact on the person. In constructive possession, no single person has possession; this is when the item in question is located in a common area, or a place in which more than one person has access to it. For constructive possession, the individual must be aware of the drug paraphernalia, and have the ability to exercise dominion and control over it. Constructive possession is difficult for the prosecution to prove, and an experienced criminal attorney will be able to help you navigate through the judicial system.
If you have been charged or believe you may be charged with drug paraphrenalia, an experienced criminal defense attorney is imperative. Kenneth Padowitz, P.A. aggressively handles all State  and Federal criminal charges.  Contact our law firm to discuss your situation. Our Fort Lauderdale criminal attorney will strategically develop a defense designed personally for you and your situation. Broward criminal lawyer, Kenneth Padowitz, represents clients throughout Broward County and all of South Florida, including: Fort Lauderdale, Miami, Palm Beach, Boca Raton, Weston, Parkland, Cooper City, and Coral Springs.