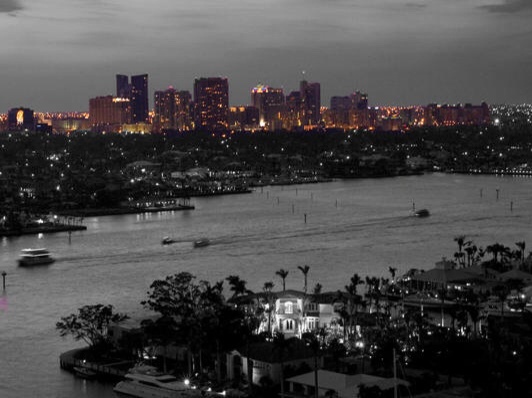 Warrants
We Can Help Resolve Your Warrants in Fort Lauderdale and around the U.S.
Ignoring an outstanding warrant is just waiting for the inevitable day of arrest. Have you violated probation or parole, decided not to pay a ticket, or just happened to never show up for a mandatory court appearance? If you answered yes to any of those questions, chances are you may have a warrant out for your arrest, but you probably already knew that. Maybe you have even received a Notice of Active Arrest Warrant from a bail bonds company?
Outstanding Warrant
If you have an outstanding warrant, you will be arrested immediately by law enforcement when they come into contact with you, regardless of where you may be at; whether it is on the road, while working, on a date, or even in your home in front of your family. An arrest can be embarrassing because it will happen when you least expect it. Avoid  humiliation that can be avoided and give Kenneth Padowitz, P.A. a call. If you have an outstanding warrant, there are other ways that we can deal with it. If you contact us, we will be able to argue your case before an arrest has to be made. We will provide a strategic criminal defense and will negotiate favorable terms. An experienced criminal defense attorney who knows this area of the law can help you avoid the disgrace of being arrested on the spot. We have successfully represented those with outstanding warrants locally in Fort Lauderdale, throughout Broward County, Miami, Palm Beach, all of Florida and the U.S.
What are Bench Warrants?
 A magistrate or judge issues bench warrants, also referred to as a capias warrants, when you have intentionally disobeyed court orders. Being held in contempt of court usually results from a capias warrant. If you have failed to pay a ticket for an extended period of time, failed to appear in court as ordered (FTA), failed to pay child support, or completely disregarded a subpoena, a judge will sign a bench warrant which will lead to your arrest. A Criminal defense lawyer will be of assistance when dealing with bench warrants.
What are Arrest Warrants?
An arrest warrant will be issued if a court has decided probable cause exists, implicating you for a crime. Until you are brought into custody by law enforcement, it will be considered an outstanding warrant. Violation of probation is often the cause of an arrest warrant being issued. Criminal defense lawyers are needed to assist in the resolution of an arrest warrant.
Fort Lauderdale Criminal Defense Attorney
Ignoring a warrant will not make it go away. The best way to deal with bench or arrest warrants is to deal with it head on. It is never a good idea to leave something as stressful as this weighing down on your shoulders. Instead of worrying about when you might be arrested, who you may be with, or how embarrassing it may feel, deal with it today. Kenneth Padowitz will help you determine the reason for the outstanding warrant, and whether there is a legitimate reason for it being issued. We will also inquire as to whether there is a bond attached to the warrant or if it is a no-bond warrant. Kenneth Padowitz is an experienced Fort Lauderdale warrants defense lawyer, and will be able to assist you. A aggressive Strategic Criminal Defense will be provided.