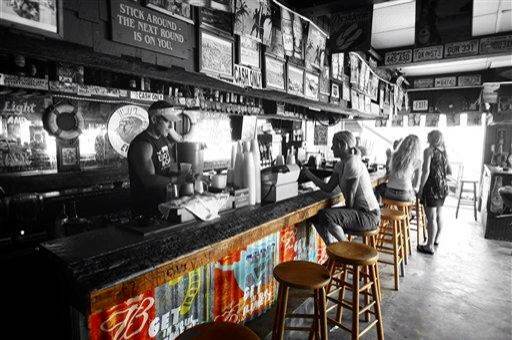 Restraining Orders
When people fear for their own safety due to another individual, they may attempt to obtain a restraining order. These orders are issued by a judge and act as legal barrier between the victim and the person they are in fear of. A restraining order is an injunction, meaning it legally orders someone to stop doing some action. Victims of domestic violence, stalking, and trespassing, are just several types of behaviors a restraining order is intended to stop.
What Does a Restraining Order do?
Contact between the abuser and victim can be cut off. This could be in person, at work, at home, or anywhere you need an order to protect yourself or your family.
If the abuser shares a living space with you, they can be ordered to leave the house or apartment.
When a minor child is involved, custody oftentimes will go to the victim. Visitation then may be granted under certain conditions.
Along with the injunction, professional help can be ordered, such as domestic violence counseling.
The judge has power to order anything that will keep the victim protected from the abuser.
Any county courthouse can issue a restraining order. There is no fee to file a petition and the petition is also served by the Sheriff's Office directly to the alleged accuser. This process usually takes several hours. Injunctions are issued on a temporary basis and are usually granted immediately in an ex-parte (one side is present) hearing and valid up until a full hearing with notice to both parties can take place.
Florida Statute 741.30
One type of Injunction is a Domestic Violence Injunction.
injunction; powers and duties of court and clerk; petition; notice and hearing; temporary injunction; issuance of injunction; statewide verification system; enforcement; public records exemption.
(1) There is created a cause of action for an injunction for protection against domestic violence.
(a) Any person described in paragraph (e), who is either the victim of domestic violence as defined in s. 741.28 or has reasonable cause to believe he or she is in imminent danger of becoming the victim of any act of domestic violence, has standing in the circuit court to file a sworn petition for an injunction for protection against domestic violence.
…
There are also Injunctions for Repeat violence, Dating Violence and Sexual Violence. 
Abuser in Violation of the Order
If a restraining order is violated, an arrest can ensue with the abuser being brought into custody. Be sure to always have a copy of the order on your person and to make sure the police department has it on file. The police department that is informed should be in the jurisdiction in which you live and work, as well as other counties you spend a majority of the time.
After a Restraining Order has Been Issued
A hearing will be held, where the victim will explain the situation to the judge. The alleged abuser then gets to contest the order during this full hearing. The hearing is mandatory for the respondent to attend. Under Florida law the respondent has the right to obtain a private attorney such as Kenneth Padowtiz, P.A., to represent them at the hearing. Witnesses may have testimony taken and evidence gathered to show that the claims are untrue or mistaken.
Facing a Restraining Order? Criminal defense attorney Kenneth Padowitz provides aggressive representation for those seeking a Restraining Order or those clients fighting an unfair or unjust Order against them.
Fort Lauderdale Criminal Defense Attorney
If you are facing restraining orders or injunctions, or have had one filed against you or need an experienced attorney to have your interests represented in court, contact Fort Lauderdale criminal defense trial attorney Kenneth Padowitz. There is a stigma and many implications that follow the implementation of a restraining order on a person. Kenneth Padowtiz has fought for his clients in Broward, Miami, Palm Beach, Fort Lauderdale, Parkland, Weston, Davie, Plantation, Hollywood, Cooper City, Hallandale, Boca Raton and throughout the South Florida area, and ready to fight for your rights.