"It is rare in a murder case that the medical examiner can't say the manner of death is a homicide," Padowitz said.
Rafael Olmeda  Sun Sentinel
April 5, 2017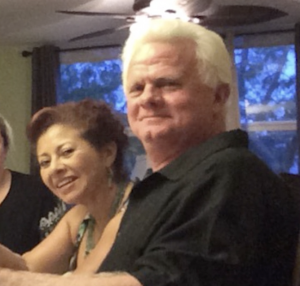 A man accused of murdering his girlfriend in her bedroom is now saying she accidentally choked to death while performing oral sex. He wants a judge's permission to show the jury his penis to prove it.
Richard Henry Patterson, 65, of Margate, admitted from the start that he choked his girlfriend, Francisca Marquinez, 60, on Oct. 28, 2015. But he never said how.
And while his request is unusual, Patterson's attorney Ken Padowitz said it is key to his argument, which he called a variation on the "rough sex" defense that has been used in numerous trials across the country over the years. The heart of the argument, which is not often successful, is similar in each case: The victim died by accident while engaged in consensual sexual activity.
"Dr. [Ronald] Wright, an expert witness and former Broward County medical examiner, will testify that … her death is consistent with being accidentally sexually asphyxiated during oral sex," Padowitz wrote in the motion. "It is material and relevant. The view by the jury is essential for them to fully understand the Dr. Wright's testimony and the defense in this case."
Wright was Broward's chief medical examiner from 1980 until 1994. Since then he has testified in hundreds of cases, usually for the defense in criminal cases. He declined to comment Friday.
If the disrobing were to take place, Padowitz requested that it happen outside of public view, with only Broward Circuit Judge Michael Ian Rothschild, lawyers, a bailiff, the jury and the defendant present, according to the motion filed May 1.
The victim's son criticized the defense strategy.
"It's a desperate man trying a desperate tactic," said Marquinez's son, Omar Andrade, 41, who lives in New York. "He's just trying to get off the hook."