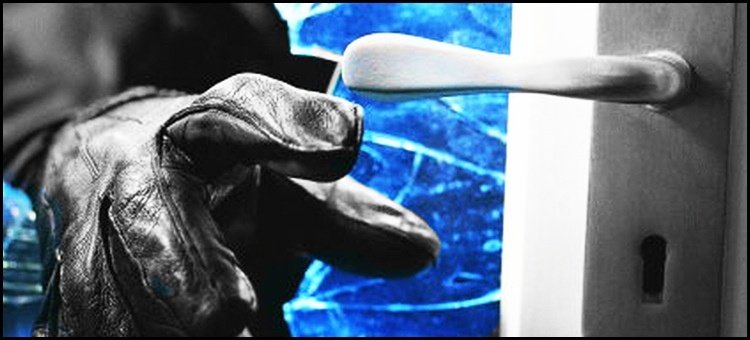 Burglary
Kenneth Padowitz, P.A. Will Provide You With A Strategic Criminal Defense.
Recently, the amount of reported cases of burglary has been negatively correlated with burglary accusations and charges. According to the Florida Department of Law Enforcement, there were 153,337 reported burglaries in 2012, and 138,669 in 2013. Although reported burglary rates in Florida have been steadily decreasing, prosecution rates of steadily been increasing.
What does this mean?
It means that law enforcement has been steadily applying more of their resources toward their efforts in reducing crime rates; the downside to this increased use of government resources is that there has been a rise in the prosecution of alleged offenders. If you have been charged with burglary, Fort Lauderdale Criminal Defense attorney Kenneth Padowitz will provide the aggressive criminal defense you need.
What is Burglary?
Defined in the state of Florida as "unlawfully entering a dwelling, structure or conveyance with the intent to commit a crime inside." A conveyance includes any vehicle, including cars, trucks, or boats. Burglary, robbery, and theft are commonly confused terms that are used often interchangeably, but under Florida law they are actually different. Each term has it's own set of statutes; with those separate set of laws in place also comes with their own distinct penalties and will be treated differently by the judicial system.
Are all Burglary Charges The Same?
In Florida, all burglary charges are felony crimes. Depending on the type of damage as a result of the crime, how the burglary was committed, and whether or not anybody was hurt in the process, determines which charge will be filed, and the severity of penalties if convicted.
First-Degree Burglary
A first-degree burglary is the most serious of the three types of charges. Those charged with first-degree burglary will be facing up to 30 years in prison if convicted. Anyone armed with a weapon, who harmed another person during the commission of the crime (assault and battery), or who used a vehicle to aid in entering the building causing damage greater than $1,000 will be charged with burglary of the first degree.
Second-Degree Burglary
Less serious than a first-degree burglary, but more serious than a third-degree burglary, those convicted in the second-degree face up to 15 years in prison. If the intention of the individual was to steal a controlled substance from a building, dwelling (home), or a vehicle, the accused will be charged with a second-degree burglary. An assault or battery must have also not taken places during the crime.
Third-Degree Burglary
The least serious of burglary offenses, the maximum prison sentence one faces when charged with a burglary of the third-degree is 5 years. The burglary of a conveyance such as a car or shed will be considered a third-degree felony.
Protect Your Freedom | Call Kenneth Padowitz
Broward Criminal Lawyer
If you have been charged with burglary, or believe you may be charged in near the future, give us a call today. Attorney Kenneth Padowitz, is known to be aggressive in his pursuit for justice. Kenneth Padowitz is an experienced Fort Lauderdale criminal defense attorney with trial-proven results. Don't let this accusation rob you of your rights. Contact Kenneth Padowitz, P.A. today; We represent clients throughout Broward and all of South Florida, including: Fort Lauderdale, Miami, Palm Beach, Hollywood, Boca Raton, Parkland, Weston, and Davie.