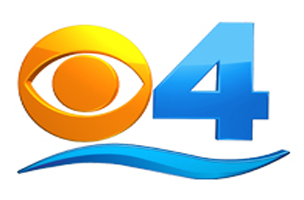 Michael Irvin's Attorney, Ken Padowitz, was contacted by CBS 4 and gave the following response which was not printed:
"Michael Irvin is Innocent. All the evidence in this case has previously been reviewed by the police and the Broward State Attorney's Office and has affirmatively concluded there was no crime and no violation of Florida Law." – Attorney Ken Padowitz
By Carey Codd
January 19, 2018
Attorney Ken Padowitz and NFL Super Bowl Champ Michael Irvin at News Conference point to substantial evidence that affirmatively supports Innocence. To watch CBS 4 video CLICK HERE.
FORT LAUDERDALE (CBS Miami) — Last summer the Broward State Attorney's Office cleared NFL Hall of Famer Michael Irvin of sexual battery and now we're getting a firsthand listen to some of the evidence that prosecutors relied on in the case — specifically, phone calls recorded by police between Irvin and his accuser.
Prosecutors released the calls to CBS4 News late this week.
In the calls, police are listening in as they try to gather evidence in the case but Irvin does not know that. During the phone calls, Irvin repeatedly denies that any sex took place. Irvin always maintained his innocence and said the woman's story about a sexual encounter at the W Hotel in Fort Lauderdale was made up.
WOMAN: "I know we had sex or whatever. But did you use a condom?"
IRVIN: "We didn't do nothing. We didn't do anything. No. We didn't have sex."
WOMAN: "What happened to your friend? I remember that we did."
MAN: "No we did not. I swear. We did not. You just laid there and went to sleep."
The woman continued to press Irvin in the calls.
"Did we use a condom? All I want to know. All I want to know is did we use a condom? That's all I want to know. That's all I care about," the woman said in the call.
But Irvin continued to deny the allegation.
"I promise you. We didn't do anything. I swear to you. I swear to you. I swear to you," he said.
A few days later, there was another controlled call between the woman and Irvin.
IRVIN: "I'm still shocked about what we talked about."
WOMAN: "Why are you shocked?"
IRVIN: "Do you think I would rape you or something?"
WOMAN: "What are you talking about?"
IRVIN: "Why do you think we had sex and you wouldn't remember we had sex? Like I wouldn't do anything in that state."
In one call Irvin explained what happened in the hotel room after a night of drinking and partying. He said had to leave early for a flight.
IRVIN: "I packed. I was packing. And then I got everything packed up and we laid down. You were laying down already and I laid down for 15 minutes."
WOMAN: "You laid down next to me?"
IRVIN: "Yeah, I laid down in the bed for 15 minutes."
Irvin told the woman what the allegations would do to him.
"If, if, if you go around, if you walk out of that room thinking something happened against your will and you say something to somebody, my whole life is (expletive) and I didn't do anything!" Irvin said in one of the calls.
Prosecutors declined charges in the case because they said there was a lack of physical evidence showing a sexual battery occurred as well as inconsistent statements from the victim.