Barry is being represented by attorney Ken Padowitz, who said Wednesday that his client "is very upset and feels terrible about this situation, that someone has died."
"He is a businessman who was just doing a business transaction, purchasing a phone," Padowitz said. "My client retreated in an attempt to avoid a confrontation. Based on the evidence as I understand what happened, the evidence will show my client violated no law."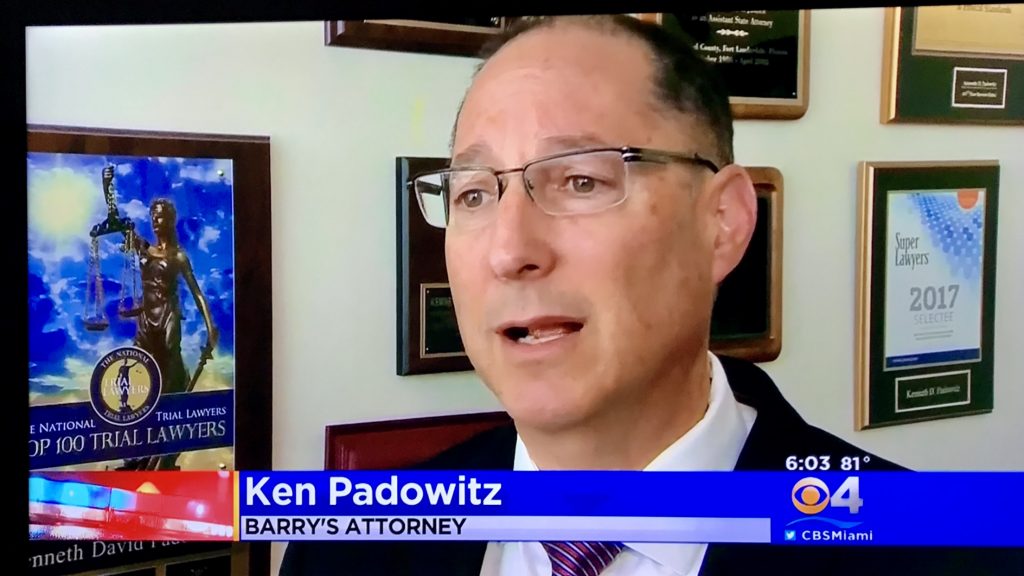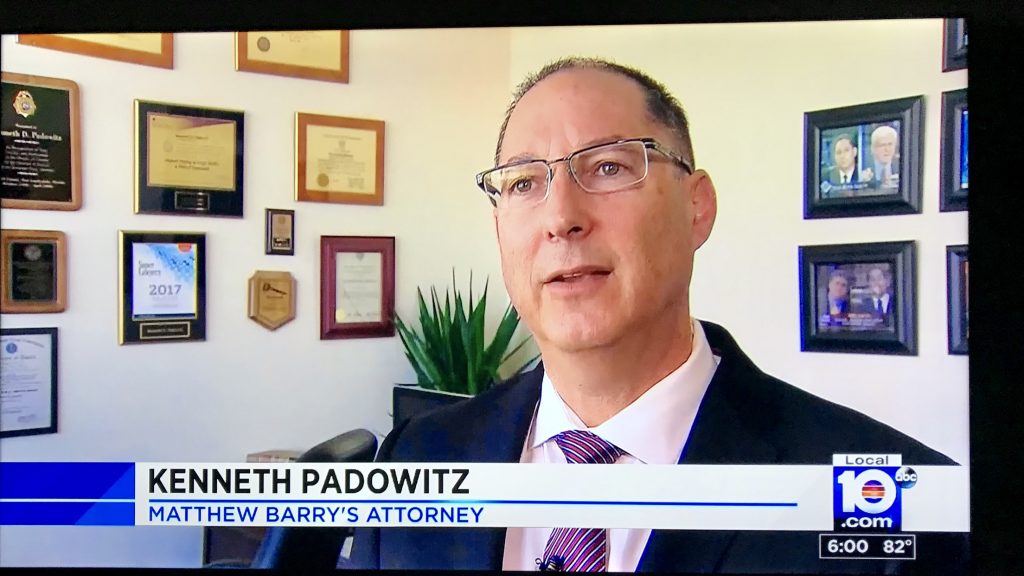 By Mike Clary – Sun Sentinel
November 8th, 2017
Attorneys for the family of the man fatally shot last week during a Craiglist cell phone sale in Davie are demanding the release of surveillance video that may show the shooting and are lashing out at a police investigation they described as "unacceptable."
Davie police have engaged in "unprofessional police conduct," said attorney Jose Baez, speaking at a press conference Wednesday in Miami. "The family has a right to know what happened to their child."
Andre Derek Smith, 20, of Pembroke Pines was shot about 1 p. m. on Nov. 1 by Matthew Jay Barry, 37, of Davie, in what police said was a phone sale that went wrong in the parking lot of a CVS pharmacy at 4610 S. University Drive.
Smith had agreed to sell an iPhone 7 to Barry for $280, according to Davie Police Major Dale Engle.
Smith showed up with a friend who police did not name. The sale took place in the parking lot, but Smith apparently didn't want the transaction to end, Engle said.
When Smith tried to get the phone back, Barry entered the store and asked clerks to call 911, Engle said.
Engle said surveillance video shows Smith pursuing Barry. At some point, Barry, who has a valid concealed carry permit, pushed Smith and pulled out a handgun, Engle said.
"From the interviews that we received, I think that Barry felt they were going to try and get the phone back after there was the exchange of money for the phone, and that these two individuals may flee with both the money and the phone," Engle said last week. "But that is purely speculation on my part."
Baez and co-cousel Jasmine Rand blasted Engle for speculating on what Barry may have felt while the investigation is underway.
"I have a message for Dale Engle—we don't want your speculation," said Baez.
Engle said he would respond to the criticism of his conduct at an 11 a.m. Thursday press conference at Davie police headquarters.
Present at Wednesday's press conference were Smith's mother, Andrea Goulbourne Smith, his father Derick Smith, and their daughter Ashley Smith, 18.
"He was a well-loved kid. He was my baby," said Andrea Smith of her son, who was attending college. "I am going to dedicate myself to get honest and true justice for my son."
Barry is being represented by attorney Ken Padowitz, who said Wednesday that his client "is very upset and feels terrible about this situation, that someone has died."
"He is a businessman who was just doing a business transaction, purchasing a phone," Padowitz said. "My client retreated in an attempt to avoid a confrontation. Based on the evidence as I understand what happened, the evidence will show my client violated no law."
Once the investigation is completed, detectives will present the case to the Broward state attorney's office for review, Engle said.