FORT LAUDERDALE, Fla. – In January Dean Dinnard was charged with sexual battery against a minor, and although those charges have since been dropped, the Fort Lauderdale man said the accusation cost him his job at a furniture rental company.
Dinnard was accused of making a girl under 12 years old watch sexuality explicit videos, and having sex with her afterwards, according to the Sun-Sentinel.
In addition, he was also accused of molesting another girl, who is now 17, but that girl since denied the allegations against Dinnard and signed an affidavit to that effect.
Although Dinnard is relieved that the charges against him have been dropped – he was facing life in prison – he said the entire ordeal has been like a bad dream.
"I always told my family and friends, that's I'm innocent," Dinnard said.
Dinnard, according to his attorney Ken Padowitz, maintained his innocence and now more than six weeks later his lawyer reports the state attorney has notified them they will not be going forward with a case against Dinnard, due to a lack of evidence.
In the meantime, Dinnard has lost his job of 20 years and he doesn't know what he will do next, or if he'll even stay in Broward County.
It would seem that there is more to this story, the accuser knew Dinnard, but to protect the accuser's identity Dinnard and his attorney declined further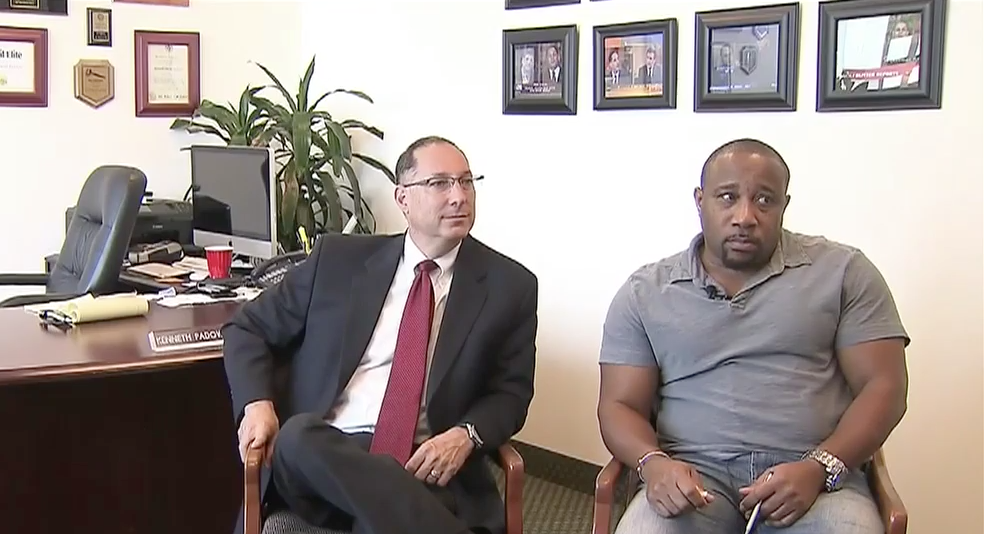 Attorney Ken Padowitz with Innocent client Dean Dinnard