Lake Worth Teacher Acquitted In Scuffle
February 11, 2005|By Jon Burstein Staff Writer –  Sun-Sentinel
–   A first-grade teacher wept Thursday night after a jury needed just 33 minutes to acquit her of charges that she drove a short distance with a Broward sheriff's deputy's hand wedged in her car window.
As the verdict was read, a sobbing Lisa Leo buried her face in her attorney's shoulder while her family and friends celebrated in the courtroom's front row with hugs and screams of "Yes!" The mother of two could have faced up to six years in prison if convicted in the July 25 confrontation with Broward Sheriff's Deputy Jeffrey Fromm outside a terminal at Fort Lauderdale-Hollywood International Airport.
Leo's attorney, Ken Padowitz, argued she was a victim of an overly aggressive deputy who broke out her car window with his baton in a fit of rage and then justified it by claiming his hand was stuck in the window. Deputies made no attempts to get names of witnesses at the crowded scene even though at least two people tried to tell them they were shocked by Fromm's behavior, Padowitz said.
After the quick decision in the three-day trial, jurors declined to discuss how they reached the verdict.
"I think the length of deliberations spoke for itself," said jury foreman Geoffrey Hart.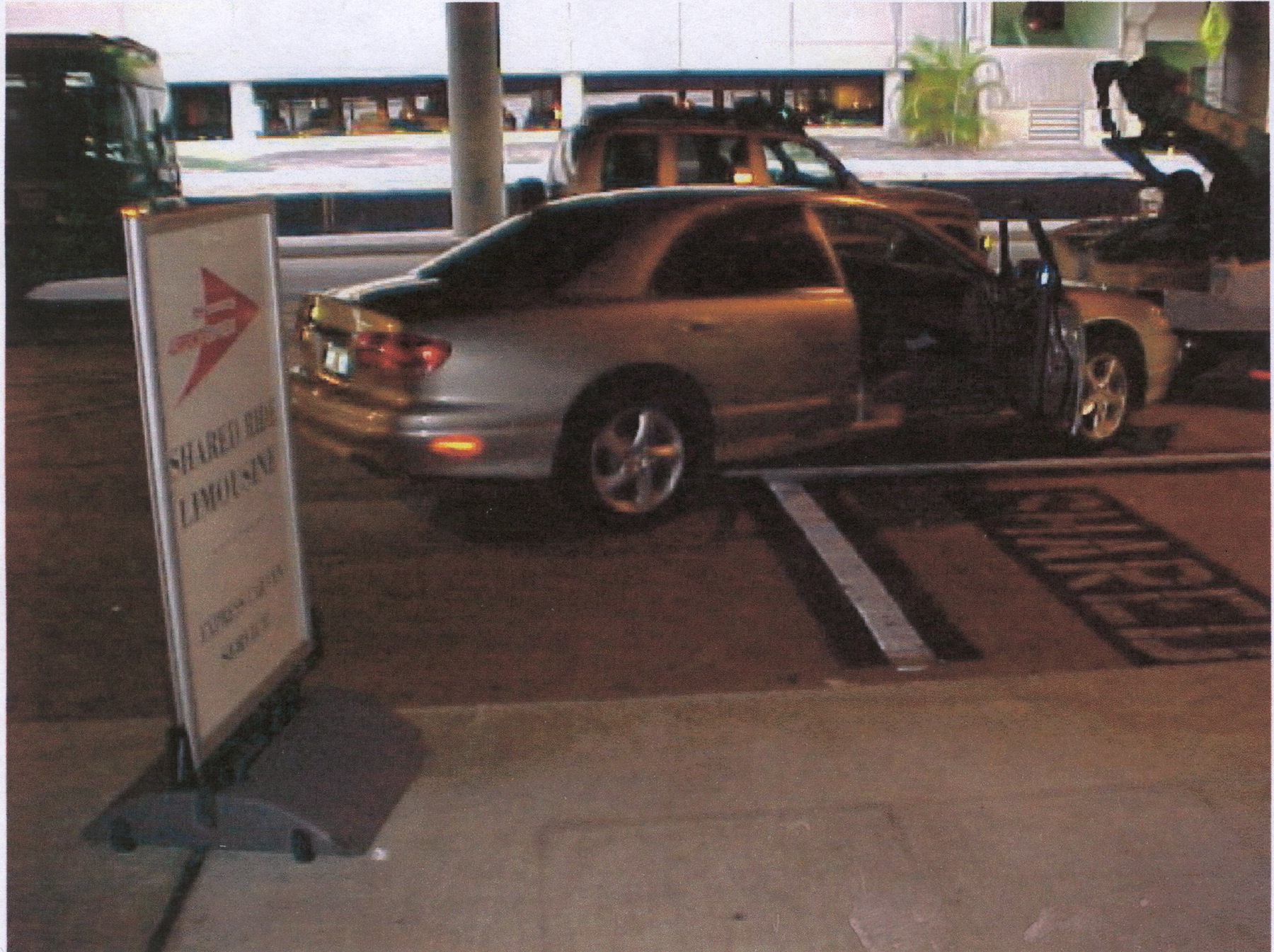 Leo, 44, said Thursday she couldn't believe her seven-month ordeal in the criminal justice system was finally over. She vowed to file an internal affairs complaint against Fromm, who Padowitz repeatedly told jurors should have been the one on trial.
"It's his turn now to go through the legal system," said Leo, who has taken the year off from teaching. She was working at Coral Reef Elementary School west of Lake Worth.
Prosecutors had offered her a deal that would have let her walk away from the case pleading no contest to a misdemeanor charge with no jail time or probation, and the charge ultimately wiped from her record, Padowitz said. He said she refused to take the deal because it would have precluded her from filing an Internal Affairs complaint, an issue he documented in a Dec. 3 letter to the State Attorney's Office.
State attorney's spokesman Ron Ishoy would not comment Thursday night on any aspect of the Leo case.
Before allowing closing arguments to proceed, Broward Circuit Judge Elijah Williams briefly mulled over a request by Padowitz for an acquittal.
"This is a very difficult decision for me, Mr. Topper," Williams told Assistant State Attorney Jason Topper after he ruled the jury should decide the case. Earlier in the case, Williams had questioned why formal charges were brought against Leo, of Lake Worth, within three days and even before a detective had been assigned to the case.
Fromm testified that first Leo's husband, and then Leo, repeatedly refused to move their car outside the loading zone of Terminal 2. He said as he talked to Leo with his hand on her passenger side window, she repeatedly tapped the window up despite his telling her to stop.
She then closed it and drove a short distance until he knocked out the window, he said.
A nurse at the airport that day said she saw the window close on the deputy's hand and the window get knocked out.
But two other eyewitnesses supported Leo's testimony that Fromm's hand was never in the window and he was out of control that day, cursing as he bashed in the car window.
Trial note: A subsequent Civil Suit against the Broward Sheriff's Office was settled out of court.