Attorney for Miguel Albisu claims there is more to the story
"It's very easy to look at a video without knowing the context," said attorney Kenneth Padowitz. "Florida has a law specifically designed for situations like this called Stand Your Ground. When that is applied in this particular circumstance, I believe in my opinion that the evidence is going to show that my client is completely innocent."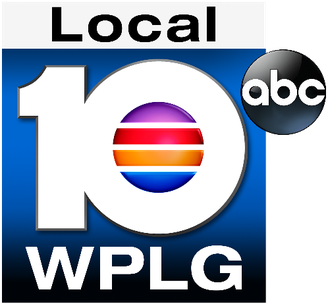 SOUTHWEST RANCHES, Fla. – A couple's special day took a turn dangerous turn for the worse when an uninvited guest arrived at their wedding with a gun.
The terrifying ordeal happened just before the final song of the reception was about to play.
Local 10 News has learned the man with the gun is the owner of the venue.
Workers could be seen putting up signs saying private property and keep out at Cielo Farms in Southwest Ranches on Monday.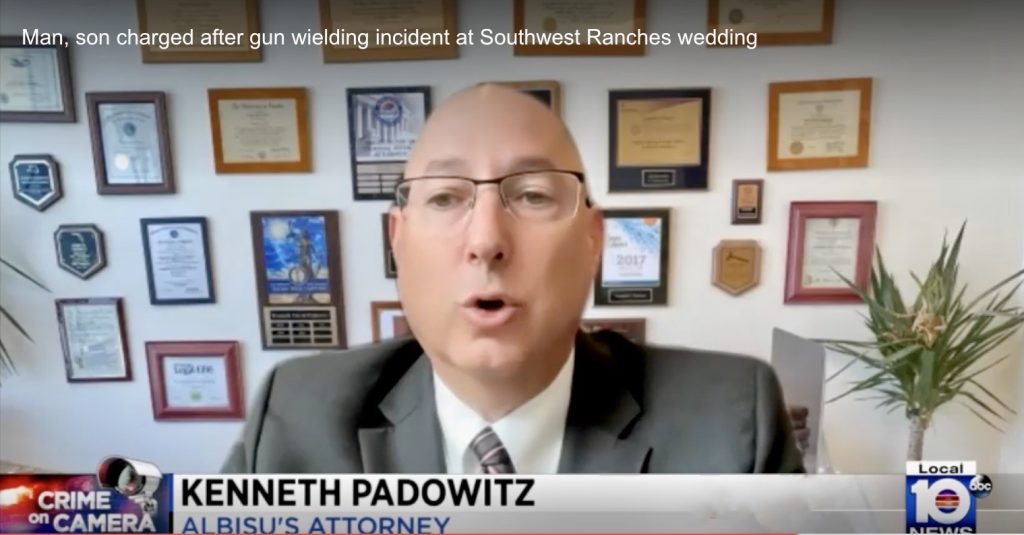 Criminal Defense Trial Attorney Ken Padowitz states  context is everything and client is innocent
The social media pages belonging to the business were down on Monday, with negative reviews piling up since the incident.
"I don't know what to think and I don't know what he's going to do," said Jonathan Campo, the DJ at the wedding. His cousin was the bride.
Campo said the owner of the venue tried kicking everyone out before the last song was over.
According to the police report, Christian Rafart barged in, demanding the reception end at 11 p.m. despite an agreement of the end coming at 11:30 p.m., according to an arrest report.
Things then quickly escalated and Rafart's father, Miguel Albisu, stepped in, seen waiving a gun in videos taken by wedding guests.
People panicked and some stepped in to try and deescalate the situation, but the father and son would be arrested.
Rafart is facing charges of battery and resisting arrest while Albisu was charged with assault with a deadly weapon, among other charges.
Late Monday, Albisu's attorney told Local 10 News there's much more to the story, and that his client is eager to fight the charges in court.
"It's very easy to look at a video without knowing the context," said attorney Kenneth Padowitz. "Florida has a law specifically designed for situations like this called Stand Your Ground. When that is applied in this particular circumstance, I believe in my opinion that the evidence is going to show that my client is completely innocent."
Events at Cielo Farms have been an issue with the town of Southwest Ranches code enforcement. Officials confirmed to Local 10 News they have fined Cielo Farms $6,000 for six events held at the property in violation of town code after receiving complaints from neighbors of the farm.
ABOUT THE AUTHOR: