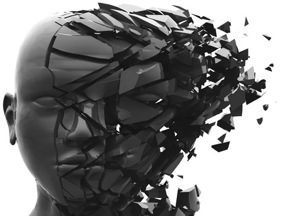 Brain Injuries

The brain is the seat of most things that make us human—consciousness, intelligence, logical thinking, language, emotion, behavior (both inherent and learned), and more. Which is why injuries to the brain are devastating in ways words can describe.
Victims may lose part or all of certain abilities like language learning or a part of their body like their right arm. Brain injuries are heart wrenching to the sufferer, friends, and families. Typically, it takes weeks, months, or years for victims to come to terms with the untoward effects of their injuries.
During this time, medical expenses rise, income takes a dip, and familial relationships are stretched. If you are among the millions of Americans who have suffered a job-related injury, you need to make sure you hire a philadelphia, pa workers compensation lawyer to help you have a clear understanding of your legal rights.
Causes
From 2006 to 2010, motor vehicle accidents were the third overall leading cause (14%) of traumatic brain injury among all age groups. Concerning deaths resulting from traumatic brain injury, motor vehicle accidents were the second overall leading cause (26%) for the same period.
In the U.S., brain injuries may result from far more causes than car accidents. Slip and fall accidents are a common cause as they make a substantial chunk of the fall category, which was the leading cause (40%) of traumatic brain injury between 2006 and 2010. Anyone who is seriously injured at work should get help from a trusted rhode island workplace injury attorney.
Other potential causes of brain injury are medical malpractice, boating accidents, using defective products and other instances where the negligence or reckless behavior of an individual results in an accident and even birth defect negligence, for this we have the best birth defect attorneys willing to assist you with you legal claim. Medical negligence is one of the common causes of birth injury that lead to birth defects of the baby.
In situations where someone's irrational actions results in a brain injury, the victim may be liable to receive compensation.
Legal Help
Granted, the loss associated with brain injuries from slip & fall accidents can never be taken care of with monetary compensation alone. However, the compensation would go a long way to provide exceptional medical care and will come in handy to replace lost wages.
Kenneth Padowitz, P.A. boasts of attentive, experienced, and tenacious Fort Lauderdale brain injury attorneys that would help you obtain the maximum possible compensation allowed by the law. Your initial consultation with a brain injury attorney at our medical malpractice law firm costs you nothing but your time.
Make an appointment today by calling 954-761-3888 or filling our "Contact Us" form online.