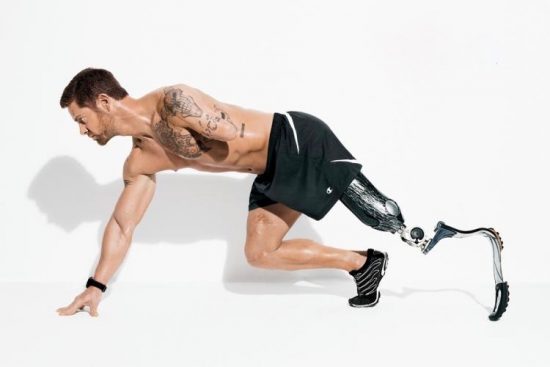 Amputations

An amputation may be either a necessary medical intervention or an avoidable mishap caused by trauma. Medical-related amputations are often necessary to prevent an infection from spreading and/or when a patient already has permanently lost function of a limb. For instance, amputation can be a potentially life-saving procedure in severe cases of gangrene and diabetes. A substantial percentage of amputations are trauma related and occur in accidents where a limb is severed and re-attachment is impractical. Among the nearly 2 million people in the US living with limb loss, 45% lost their limbs due to trauma.
Causes
Motor vehicle accidents are by far the most common cause of traumatic amputations that are medically necessary. Other harrowing accidents that can lead to losing a limb and irreparable disfigurement include:
Accidents that occur at work
Accidents that occur at construction sites
Accidents that result from animal mauling or attack
Lacerations caused by boat propellers
Accidents caused by electrical malfunction or a product that is defective
Accidents that involve being caught by a machine
Dire Implications
For a percentage of mild to moderate accident injuries, the associated consequences are ephemeral. Amputations resulting from accidents are on the extreme end of the injury system and always carry dire implications.
The most telling implication is humongous treatment cost. To start with, a victim who loses a limb in an accident often needs to have a surgery for clean removal of the damaged limb and/or to clean wounds left by the severed limb. Follow-up hospital bills also take a huge chunk off the finance of a victim. When re-attachment is impractical, which is the case most times, a prosthetic is essential to have. Purchasing a prosthetic is an added cost, so are the associated therapeutic and rehabilitative costs of learning how to use a prosthetic.
The running costs associated with continuing medical care do not have an ending date and can may be the single causative factor of a severe cash crunch for the amputee. Pain is another implication that directly affects the well-being of the victim. Agonizing "phantom pains" are a common complaint and victims undertake a steep curve of getting to accept their new identity and limitations.
The Law
Negligence of Others
Negligence can lead to a long list of awful consequences, and amputation is high on the list. Florida State Law offer victims protection and the right to file claims for compensation when they incur severe injuries (significant scarring, permanent injury, loss of limb, or death).
Losing a limb falls into the severe injury category, and in the eyes of the law, the victim is liable to receive compensation for the financial distress, body pain, and experiential suffering caused. The negligent party is always responsible for settling the damages.
Workers' Compensation Law
Incurring an accidental injury while on the job takes a slightly different dimension. First off, negligence is not a predisposing factor to decide if a worker should or should not receive compensation.
The basic fact that a worker incurs the injury while in the course of his work duty mandates that he or she receive compensation or benefits.
Under Florida's compensation law for workers, the loss of a limb or simply losing function of a limb directly caused by a work-related accident, kick starts implementation of a pre-established retinue of benefits. A "schedule" clearly illustrates what the retinue of benefits would be for the injury or loss of function of respective body parts or limbs.
Typically, benefits are higher for graver injuries. For instance, if a worker loses an arm, he or she is entitled to 312 weeks of paid compensation. This paid compensation should amount to a substantial percentage of the monthly wage of the worker.
Legal Help – Personal Injury Attorney

Kenneth Padowitz, P.A. is a reputable Personal Injury law firm in the Fort Lauderdale area, with an experienced selection of experienced Fort Lauderdale amputation attorneys that would be able to provide crucial legal help.
Our attorneys are experts in personal injury claims litigation and are committed to helping our clients get the maximum deserved compensation. We ensure that you receive compensation for such things as medical bills, income lost because of the amputation, pain, disability benefits, and suffering.
Kenneth Padowitz, P.A. empathizes with victims of traumatic amputation and understand that receiving damages help considerably during the period of recuperation. We pride ourselves on the high quality and result-oriented nature of our legal representation. Contact us now by placing a call to 954-761-3888 or leaving us quick message online.