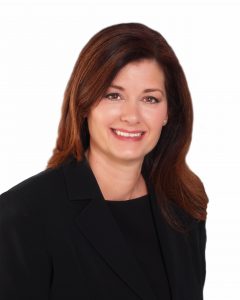 Legal Experience    
18 years Criminal Law Experience –  Prosecution and Defense
Kenneth Padowitz P.A.
Managing Partner – 2017-2018
In charge of the firm's overall practice, management and day-to-day operations.
Broward County State Attorney's Office
Assistant State Attorney, 2000 – 2017
County Court Prosecutor
Felony Trial Prosecutor
Sex Crimes – Child Abuse Prosecutor
Felony DUI Trial Unit
Case Filing Prosecutor
Broward County Public Defender's Office
Assistant Public Defender, 1999 – 2000
Florida Supreme Court Certified Legal Intern
Juvenile Circuit Court Public Defender
Florida Department of Transportation
Law Clerk, 1998
Guardian Ad Litem
17th Judicial Circuit, 1997
Achievements and Community Involvement
Prosecuted over Seventy-five Felony Jury Trials as Lead Trial Attorney
Trials included: Attempted First Degree Murder, Solicitation to Commit First Degree Murder, Vehicular Homicide, Armed Robbery, Armed Burglary, Aggravated Battery, Delivery of Cocaine, Possession of Cocaine, Grand Theft Auto and Grand Theft.
Child Abuse/Sex Crimes Prosecutor
Investigation and Prosecution of the most serious of crimes involving the most vulnerable of potential victims which include children and adults.
Trials Included: Capital Sexual Battery (on a minor child 12 years old and younger), Lewd and Lascivious Conduct.
Top Prosecutor
Number of Jury Trials in one year out of Two Hundred Prosecutors, 2003
Prosecuted over fifteen Misdemeanor Jury Trials as Lead Trial Attorney
Defended over 35 Juvenile Non-Jury Trials
Florida Bar Grievance Committee
2017 – present
Adjunct Professor, National Institute of Trial Advocacy (NITA)
Nova Southeastern University Shepard Broad Law Center, 2004
Broward County Bar Association
2016 – present
Federal Bar Association
2017
Weston Bar Association
2017
Law Student Instructor, Street Law Program
Nova High School, 1998
B'nai B'rith Justice Unit
2017 – 2018
State Attorney's Office, Broward County
Seal and Expungement Program, 2017
Florida Bar
1999 – Present
Federal Bar
United States District Court for the Southern District of Florida, 2017
Education
Nova Southeastern University, Shepard Broad Law Center
Ft. Lauderdale, Florida
Juris Doctor awarded in May, 1999
University of Central Florida
Orlando, Florida
Bachelor of Arts in Criminal Justice awarded in December, 1994
Criminal Justice Honor Society 1993-1994